Tim Keller Makes Sense of God for Skeptics, Argues Secularism Is Declining (Interview)
His words echo those of First Things editor R.R. Reno who said in an interview last month with CP that in America "the percentage of the population that goes to church has not declined. So it is not the case that Christianity is in decline. What has happened is very powerful elements of our society are shaking off this presumptive authority of Christianity to define their lives and for the wider public culture of America."
"[Reno's] right," Keller concurred, adding that "a lot of people are acting as if religion is over and will eventually go away and there's no indication of that," which is a topic he explores in the first chapter of Making Sense of God in great detail.
Making Sense of God is divided into three sections: "Why Does Anyone Need Religion?", "Religion is More Than You Think It Is" and "Christianity Makes Sense," with each containing several chapters related to the overarching theme.
In chapter five, titled "Why Can't I Be Free to Live As I See Fit, As Long As I Don't Harm Anyone?" Keller dismantles "freedom" as it is largely defined today, which is the absence of restrictions, what philosopher Isaiah Berlin called "negative liberty."
Put simply, real life just does not work with this negative, absence-of-restrictions type of freedom, Keller told CP; real freedom is about the right restrictions.
"If you want to be totally free you cannot have a love relationship, you can't even have a friendship. You certainly can't have a marriage," Keller said. "The only way to be married is to start to get rid of your options. There are a lot of places I can't go because I'm married now. A lot of things I can't do because I'm married now."
"And most people would agree: 'Ok, well, I have to give up my freedom if I am to have love because love is what human life's about.' But see, technically, the modern idea freedom as the absence of restriction means you can't have love, and that is why it is inadequate," he continued.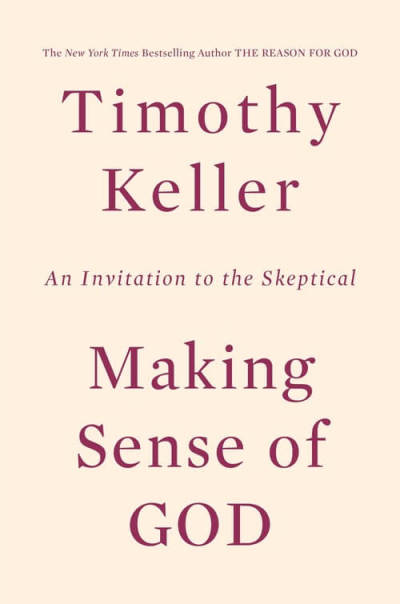 Skeptics with philosophical minds will appreciate Keller's thoughtful, tightly-argued prose. And the pastor is quick to point out that those who leave the faith never do for solely intellectual reasons.
"It's always a combination of emotional, cultural, and rational processes," Keller said. "They all work together. It's never, never simply rational. Most people I know who have lost their faith say 'I simply saw there was no evidence, there was no proof, and they paint is as rational-only process."
Keller simply does not buy into what he calls "popular de-conversion stories" where someone says their college experience and the power of their reason led them away from Christ.
"I try to show in the book that most people who I think are more thoughtful — even the ones who have lost their faith — admit that they actually didn't lose their faith, they just adopted a new faith. They adopted a new community, a new set of beliefs a new set of moral values, none of which can be proven but seem to make more sense to them than the old forms."
When The Christian Post asked Keller what he wanted most for readers to take away from Making Sense of God he replied: "This book is trying to get you to see that it would be great if Christianity were true. It doesn't really make the case that it is true... but most people don't even think it matters."
"I've had people say 'I don't care if Christianity is true, it's irrelevant to me'. And I'm trying to say I want you see what Christianity offers so that you would think, 'Wow, if it really offers that it would be great if it were true,'" he concluded.
For more on Pastor Keller and his latest book, click here.