Tim Tebow Calls on Christians to Stand Up and Act at 'God's Purpose for America' Event With Dinesh D'Souza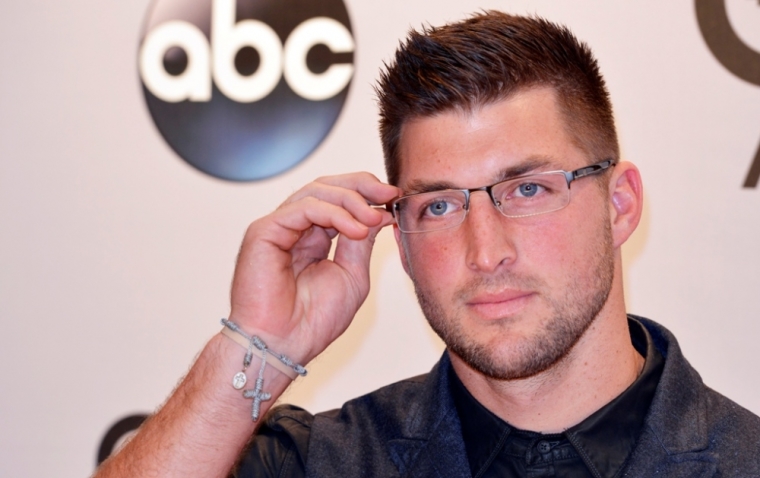 Philadelphia Eagles quarterback and prominent Christian athlete Tim Tebow spoke to a crowd of more than 2,000 Christians Saturday at God's Purpose for America, an event to encourage individuals to stand up for Judeo-Christian values. Tebow urged the gathering of believers at Middle Tennessee State University to help others by standing up and acting for God in their lives.
"What's amazing when you get up and do something is what God does in your life," Tebow told the crowd, according to The Daily News Journal. "We just have to get up and do something."
Tebow referred to himself as a "Christian who happens to be an athlete," and said that his faith always comes first in his life.
"When your identity is found in Christ, your identity never changes. You are always a child of God," the 27-year-old athlete said.
"That's why I always say I don't have to live the roller coaster that the rest of the world lives ..."
The quarterback noted that his faith also plays a crucial role in his work for charity, such as the opening of the Tebow CURE Hospital in Davao City, Philippines, earlier this year.
While Tebow is best known for his career in the NFL, the hospital had been in the works since 2011. The nonprofit facility is devoted to its mission to "provide care to the underserved children of the Philippines." It employs a staff of 54.
Other speakers at the Middle Tennessee State University event included conservative author and filmmaker Dinesh D'Souza, Nashville-based talk show host Phil Valentine and Family Action Council of Tennessee President David Fowler.
D'Souza focused on politics and criticized the Supreme Court decision last month to strike down bans on gay marriage in the U.S. He said that America is rooted in Christian values, but is at risk of falling apart.
"For the first time certainly in my lifetime and possibly in the history of this country, the American dream is imperiled. That's what we're fighting for," D'Souza said. "It is only slipping away from us if we let it."
Tebow signed a one-year contract with the Eagles back in April, granting him his long sought-after return to the NFL — he had been cut by the New England Patriots in 2013. Tebow had worked as an ESPN college football commentator during his layoff, but kept training in hopes of returning to the sport.