Tim Tebow, Demi-Leigh Nel-Peters suffer family tragedy: 'Our hearts are aching'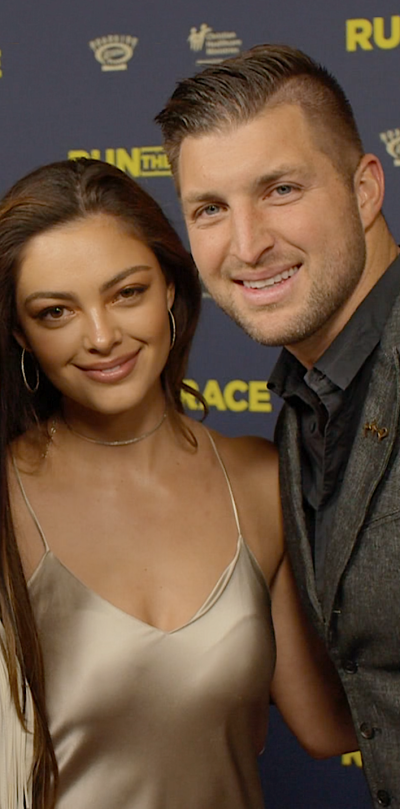 Former NFL quarterback-turned-Minor League Baseball player Tim Tebow and his new fiancée Demi-Leigh Nel-Peters took to social media over the weekend to share of a heartbreaking family loss.
Nel-Peters' 13-year-old sister, Franje, who is responsible for bringing the power couple together, passed away suddenly. Both Tebow and Nel-Peters shared moving posts on Saturday, celebrating the life of Franje.
The 2017 Miss Universe winner shared photos of her sister and the scripture Romans 8:38-39.
"My little Princess, Angel on Earth, biggest joy and baby sister, Franje, passed away earlier today," Nel-Peters wrote on Instagram. "Our hearts are aching beyond measure but I am grateful knowing she's forever relieved of the pain she experienced on earth. She's laughing, running and playing in heaven just like we always hoped she would on earth. She's free! Thank you for all your prayers, love and support."
The South African native ended the message in her native language with a sweet message that read, "Love you always my Sussa and someday we'll be together again!"
The model was joined on social media by her future husband Tebow who shared a special photo of the three of them together.
"Our loss but heavens gain. So grateful for the hope we have of being reunited with the ones we love through our Heavenly Father. Mr & Mrs. Peters and Demi-Leigh we are praying for you and love you so much," Tebow wrote on Instagram
Tebow proposed to Nel-Peters at his family's farm outside of Jacksonville, Florida, at the top of this year, People magazine reported.
In a past interview on the "Today" show, the athlete shared how Franje was instrumental in the two coming together.
"We actually met through one of our nonprofits called Night to Shine," Tebow told Kathie Lee Gifford and Hoda Kotb last September.
Night to Shine is a worldwide event sponsored by the Tebow Foundation for people with special needs.
"Her sister has special needs, so we invited them to Night to Shine in South Africa,'' he continued. "We kind of met and started talking through that and haven't stopped."
The South African reported that young Franje had suffered from cerebellar agenesis, which means she was born without the cerebellum in her brain. With her condition, her ability to walk, talk, and develop was significantly limited.