Tim Tebow Joins ABC's 'GMA;' Quarterback's TV Job Soars While NFL Career Sputters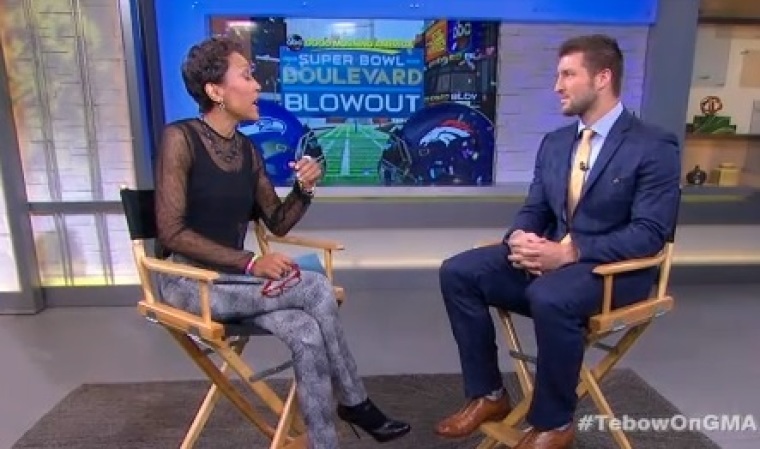 While former NFL Quarterback Tim Tebow can't find a job in the league, he's having no problem finding work in television. The ESPN/SEC network talent will join ABC's "Good Morning America" on Sept. 15.
Tebow will be doing segments in the GMA studios including the launch of the "Motivate Me Mondays" series where Tebow will feature indiviuals and their stories of triumph and perseverance according to an ABC New press release. The former Heisman Trophy winner landed the new gig just weeks after his debut on the new SEC Network and their flagship show "SEC Nation". Reviews for his segments have been overwhelmingly positive.
Even though the former Bronco, Jets, and Patriot quarterback's phone hasn't rung off the hook with offers for him to take the helm of another team, Tebow is still not ready to rule out playing football again. As recent as July, Tebow was training to make a comeback and vowed to be ready if a team wanted to take a chance on him. With the St. Louis Rams dealing with losing starter Sam Bradford for another season, could they give Tebow a call?
Tebow's last appearance in the NFL was with the New England Patriots in the 2013 Preseason where he went 11 for 30 with two touchdowns and two interceptions. He was left off the roster in favor of the Patriots only carrying two quarterbacks.