Tim Tebow May Adopt - God Put Us On This Earth to Do Something Greater Than Ourselves
While Tim Tebow may still be unmarried and single — the former pro football player has not publicly admitted dating anyone — he's already imagining what his family life might look like some day.
"When I have a family someday, I'll probably adopt," Tebow told People Magazine. "Adoption has always been something close to my heart. There are so many kids out there who really need a family."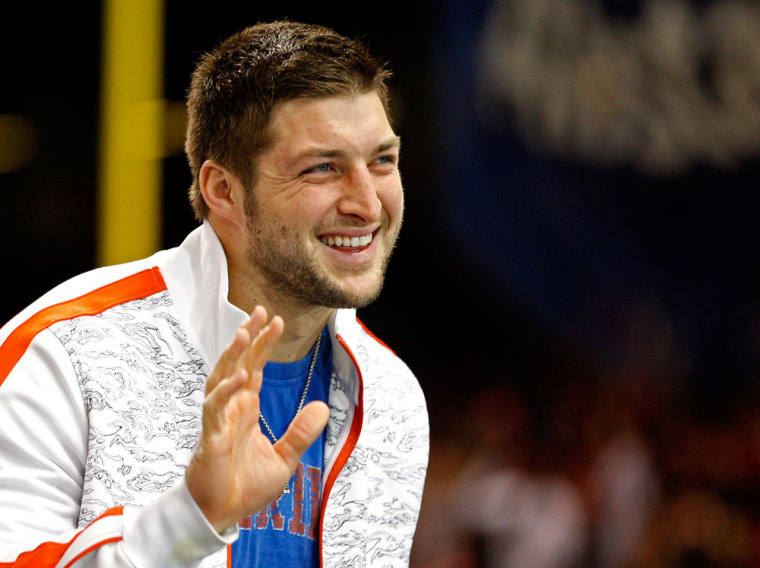 In 2013, Tebow, who is the youngest of five children and, like his siblings was homeschooled, added adoption to one of the causes that his foundation supports. At last week's Tim Tebow Foundation Celebrity Golf Classic, he and several other celebrities, along with professional golfer and fellow Christian, Bubba Watson, raised $1.1 million, some of which will fund Orphan Care, which financially supports more than 850 orphans in five countries.
His foundation also funds Adoption Aid, which financially helps out families who want to adopt children with special needs. Children from over 53 countries are supported through this program.
"I believe that everyone, regardless of who they are, should do something that is greater than themselves," said Tebow. "Whether it's adoption, or helping people who are sick, or poor, or whatever. That's what God put us on this earth to do."
Tebow recently signed a multi-year broadcasting gig with ESPN where he will be offering his analysis about SEC football, but the former Denver Broncos QB still has dreams about one day returning to the field.
"Of course I want to play ball again. I'm training really hard for that, just about every day. I really feel like I'm at the best I've ever been. It's something that I'm really passionate about, playing football. I'm always looking to improve my skills," Tebow said.
However, Tebow believes that the work he has been able to accomplish through his foundation more than compensates for the recent lack of professional football in his life.
"I'm even more passionate about my foundation and the difference that we're making all around the world. That's what gets me excited. That's what it's all about. I want to improve as a football player, but even more importantly, I really want to improve as a person," he added.
On the foundation's website, Tebow writes that the creation of the organization and its initiatives "were primarily created to show God's love to children around the world."
Tebow remains popular within the sports and faith communities. He was the subject of a Sports Illustrated longform piece last fall, attended an Oscars party a couple weeks ago, and draws crowds whenever he attends public events, including his golf tournament where he took photos with fans throughout the afternoon.
Yet, he insists that pursuing the limelight is not what he bases his life upon.
"For me, life isn't about being recognized or having everyone know who I am," said Tebow. "That's not why I'm here. To me, my foundation is the most important thing I do, or have ever done. That's what my life is about."