Tina Campbell Praises God for Birthing 'It's Personal' Album to Win NAACP Image Award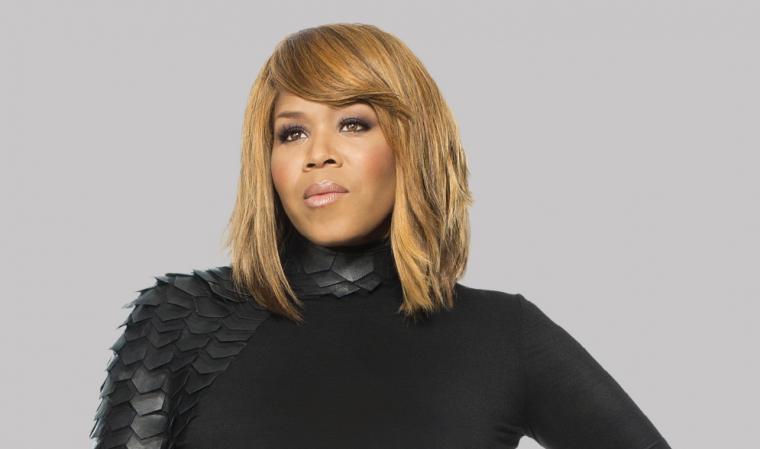 Gospel singer Tina Campbell says she's grateful to God for bringing her out of public marital struggles with her husband, Teddy, to create a body of work that led her to win an NAACP Image Award as a solo artist.
"I never knew that when my life was falling apart a couple of years ago on my reality show that God would use those challenges to birth a body of work that you all would be recognizing today," Campbell said during her acceptance speech at the 47th annual NAACP Image Awards. "So thank you. I can't believe y'all got me up here crying."
After close to two decades in the music industry where she has received numerous accolades with her sister and co-star of the WEtv reality show "Mary Mary," Campbell said the award is just as affirming as the first one she ever received.
"Felt like the first time. I got my own #NAACP Image Award for Outstanding Gospel Album for my album #ItsPersonal," she wrote on social media. "IM SO GRATEFUL!!!"
The NAACP Image Awards aired last Friday and celebrated multicultural achievements and performances in television, recording, literature, motion picture, writing and directing, along with people promoting social justice in creative ways. This year, Campbell's first solo album, It's Personal, was recognized as Outstanding Gospel Album following her hiatus from gospel music duo Mary Mary.
Last year, Erica was nominated for the honor but publicly celebrated her sister's nomination as well.
"Super proud of my sister! @teddyandtina #itsPersonal NAACP Image Award Nomination #naacp #imageawards #bestgospelalbum #proud #MaryMary," Erica wrote on social media last year when it was first announced that her sister would be nominated.
During an interview with The Christian Post about her album, Campbell revealed that God helped her overcome tribulations like her husband's infidelity and the death of her father by inspiring her with the It's Personal album.
"God started downloading all of this music into me and I knew that God gave it to me to give it away," she told CP. "I knew when it came time to give it away, I didn't want to just do things as usual."
Lat month, Cambell explained the difficulties in getting people interested in gospel music.
"You have to show what's good about it, you have to show what's relevant about it, you have to show how it applies to the everyday person and their everyday life. It's very important to include those elements of it because some people think it's just for Sundays," the 41-year-old told the Atlanta Business Chronicle.
"If people understand that it's relatable everyday for every situation — it's what you laugh to, cry to, party to, be encouraged by, it's your easy listening, it's your workout music, it's your motivation before you take that college exam — if you show people how it's relatable, they are able to understand how amazing this music is."