TobyMac Inspires Pro Athletes to Break Out Their Dance Moves on Social Media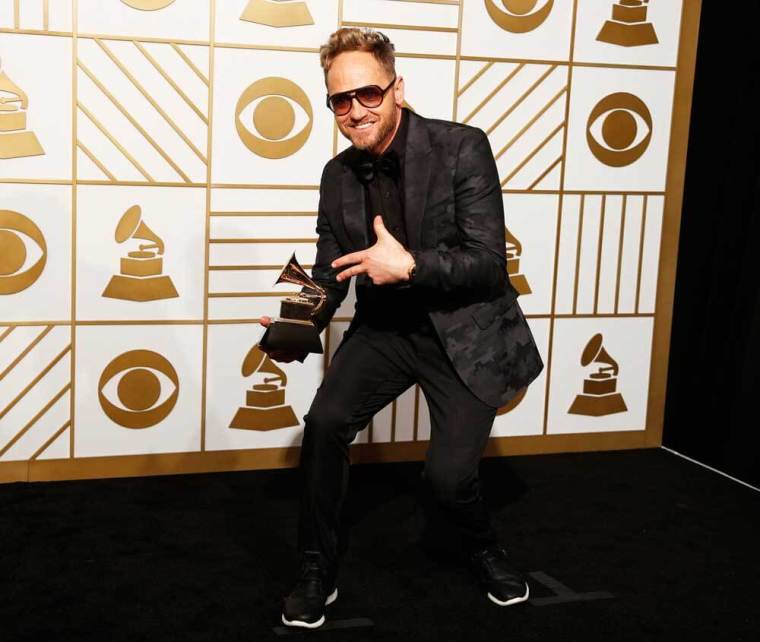 TobyMac's new song is inspiring a number of professional athletes to dance for God on their social media platforms.
The 53-year-old eclectic CCM star who was born Toby McKeehan, received an outpouring of support from a number of athletes who sang and danced along to his new single, "I Need You."
Professional golfer Ben Crane decided to include some children in his mini-performance of the song posted to Mac's social media accounts Monday.
"Turn these eyes to my Soul Protector. Break the will of this born infector," Crane sang along to Mac's track. "Cuz' all I know, all I know is You're my only hope."
Last week, Albert Pujols from the Los Angeles Angels wore a Mac hat as he danced to the chorus of "I Need You" on social media.
Former Super Bowl winning wide receiver Antwaan Randle El included his family in a choreographed dance of the song which Mac decided to also post on Twitter.
"Super Bowl XL Champ @therealrandleel and fam already got it!," he wrote.
In another post on multiple social media platforms, Mac shared a video of Miami Dolphins quarterback Ryan Tannehill and his son, Steel, dancing to the tune.
Mac held listening party for his new tune in Franklin, Tennessee, last week. In a press release, he explained the inspiration for the new song.
"It feels so great to be back in the studio again working passionately on songs that will hopefully meet people right where they are," he said. "'I just need U' is where I land time and again after my futile attempts to handle life on my own. I am a born defector learning every day that the sweetest place and the only right place for me, is turning back and falling into the arms of a loving God."
Mac previously told The Christian Post about his desire for people to hear his music.
"I want my music to be everywhere, I want it to be heard," he said. "I want to give people an opportunity to enjoy my music, and maybe even hear about this beautiful truth that's in it."