TobyMac Targets Race Riots, Police Violence in New Video (See Here)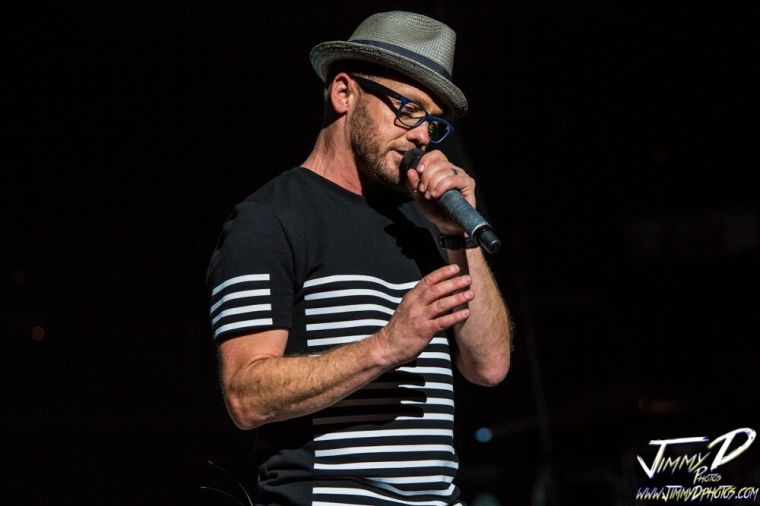 Christian pioneer TobyMac released a new video for the song "Love Broke Thru" that sends a message of healing to all involved in race riots and police violence in America.
Through the video, which was released on Billboard this week, TobyMac takes the opportunity to use his creative platform to explore the power of love and prayer in the midst of adversity.
Since the killings of Philando Castile, and Alton Sterling by police officers and the Dallas sniper retaliation that killed five officers, many in the industry have spoken out. The 52-year-old is now making his voice heard. He teamed up with director Eric Welch to reveal his heart in video form. The video tackles the subject of protest over police violence around the country.
"When we started working on the concept for this video we were reminded daily about how divided our nation is," TobyMac told Billboard. "We didn't want to make just another pretty music video."
"The song was written about how God broke through in my life and we thought the video could be a symbolic picture of how we need God to break through and heal our divided nation. There are a lot of voices out there saying which way we should go and a lot of dialogue needs to happen but at the end of the day, we need love to break through if we are going to come together," he stressed.
Watch the compelling video below:
In the video, TobyMac is seen walking through a city filled with busy people who rush passed him, each time almost knocking him over. As it progresses the singer highlights a riot with protesters holding torches and signs that say, "No Justice, No Peace" as they face off with police officers in riot gear.
An elderly man and grandfather of one of the protesters is noticeably disturbed by what's going on and he walks in the midst of the chaos. While standing in between rioters and law enforcement he gets hit by a rock in the face and falls to his knees in agony. Both his grandson, a protester and a police officer run to his assistance. They start to tussle over who should pick up the man but the grandfather falls back to the ground, looks up to heaven and cries out to God. He then symbolically pulls them both to the ground with him and prays.
The emotional scene brings unity in the midst of the violence and TobyMac is heard belting out the chorus.
"When love broke thru/ you found me in the darkness/ wandering through the dessert/ I was a hopeless fool/ now I'm hopelessly devoted/ my chains are broken/ and it all began with you, when love broke thru," he sings.