'Tolkien' director on honoring life, legacy of famed 'Lord of the Rings' author (interview)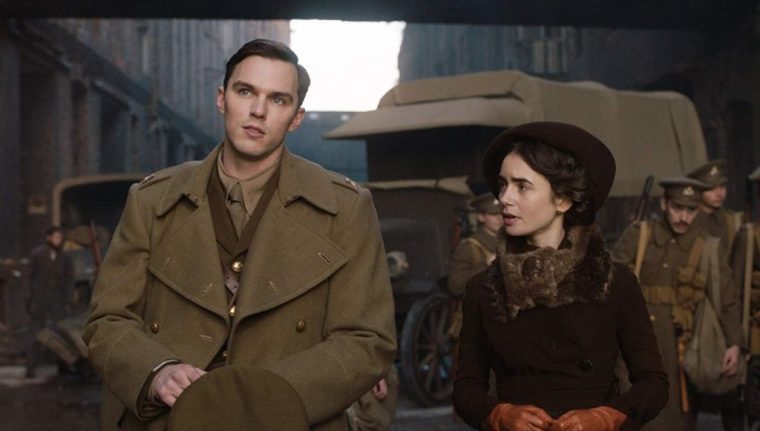 Warning: spoilers ahead
As a child growing up in Finland, filmmaker Dome Karukoski felt an unusually strong kinship with fantasy author J.R.R. Tolkien.
"I was first exposed to The Hobbit and Lord of Rings when I was 12 or 13, and those books were life-changing for me," Karukoski told The Christian Post. "I was an outsider who was bullied. I craved friends. When I read those books, it was like the characters became friends of mine."
"Like Tolkien, I grew up without a father, and we were incredibly poor," he said. "We didn't even have running water, so the theme of poverty and Tolkien's experience with hardship really resonated with me."
Karukoski's respect and appreciation for the legendary Lord of the Rings author are evident in his new film "Tolkien," starring Nicholas Hoult and Lily Collins. The first-ever film about Tolkien, the biopic respectfully explores the formative years of the writer's life, from his years at Oxford to his time in the trenches of the First World War.
Through a series of flashbacks, the film reveals how Tolkien's conception of Middle-earth and its various inhabitants stem from his own deep friendships, marriage to Edith Bratt, and horrifying experiences as a soldier.
"Often, the storybooks and newspapers tell us of the C.S. Lewis/Tolkien era, but little attention is given to his earlier life and friendships," Karukoski said. "But I think those years were so instrumental to his writing. The poverty aspect, in particular, I think will surprise some. I always thought of him as a privileged white man but really, he had to fight his way to the light. That's one of the main reasons we narrowed his timeline."
The film opens in the English village of Sarehole, where a young Tolkien develops a love for fantasy from his widowed mother, Mabel (Laura Donnelly). Unfortunately, Mabel soon dies, leaving Tolkien and his brother orphaned and placed in the care of Father Francis Morgan (Colm Meaney).
A true academic who created over a dozen languages, Tolkien soon becomes a top student at the distinguished King Edward's School in Birmingham. There, he meets three classmates — Christopher Wiseman (Ty Tennant), Robert Gilson (Albie Marber) and Geoffrey Smith (Adam Bregman) — who will become his closest friends. The friends, who dub themselves "The Tea Club," vow to "change the world" through "the power of art."
Around the same time, Tolkien meets the bright and attractive pianist Edith Bratt (Collins).
After getting into Oxford, the Great War is announced. Tolkien and his friends find themselves in the trenches for the Battle of the Somme, one of the bloodiest conflicts in British military history. 
Karukoski admitted that some artistic license was necessary for several scenes, specifically those that took place during the war. It was important, he said, to show how Tolkien's hellish experience in WWI influenced Mordor, demonstrated through his hallucinations of bloody knights, smoke billows and fire-breathing dragons.
"Tolkien was profoundly very pacifist in his work, and I think in 2019, just looking at how horrifying the idea is that war is still an option, and it's not," he said. "It's always innocent souls destroyed, like in this film. These were just innocent souls who wanted to change the world through art and music, and destruction comes through war. This is to show how horrifying it is."
Despite overwhelming obstacles, Tolkien and Edith wed and eventually have several children together. Tolkien would later reveal his wife was the inspiration for his fictional characters Lúthien Tinúviel and Arwen Evenstar.
Another scene, in which Tolkien and Edith meet just before the young author ships out during World War I, was also a "poetic choice," the director added.
"Life is often boring, so what you have to do is dramatize and flush out the motion," he explained. "If we wrote out the events as they actually happened, it would have been a twenty-minute scene. You'd feel like you were watching a Wikipedia page. So we wrote it out in six minutes, and that better portrays the emotional experience and feelings they had. This film is very true to the emotional arch of the characters."
Although Tolkien's Christianity heavily influenced his writing, Karukoski acknowledged "Tolkien" does not place the author's faith front and center.
"Religion is one of the most difficult elements to visualize in the film because it's so eternal," he said. "So instead we have scenes where he attends communion and helps Father Francis to show that he was a man of faith. There are also layered scenes, where he looks up to the heavens for an answer as if asking God for help. There's another scene where a figure is on a cross. Many people won't notice those hints because they're so eternal."
"Lord of the Rings is a profoundly Catholic work," he added, "but there are always expectations. Some want more religion, some want less. We just tried to be as true to his faith as possible."
Tolkien's family members have publicly distanced themselves from the film, issuing a statement outlining their lack of involvement with the feature.
Karukoski told CP he's optimistic that one day the family will see his film, adding their reaction wasn't "hostile."
"It was more like, 'this isn't our film,'" he said. "I hope one day we can watch the film together, and I can explain why certain poetic choices were made. 'Tolkien' is a labor of love that was done with respect."
And while Tolkien, who died in 1973 at the age of 81, wasn't fond of biopics, Karukoski said he believes the legendary author would appreciate the care given to his story.
"He always said he didn't want people to focus on him; rather, he wanted people to focus on his books," the director said. "But I believe this film will help people find his books. I think Tolkien was a very kind and understanding man who would say, 'Thank you for making this film,' and then come back with constructive criticism."
"I'd love to sit on a cloud and smoke a pipe with him," he added with a laugh. "I would ask him, 'What did you think of the movie? Do you think your story is interesting? Would you have created additional turning points?'"
Tolkien's story, Karukoski contended, is evidence that one can change the world through art — and that books have undeniable healing power.
"Like his books, I hope 'Tolkien' has that healing power," he said. "I hope viewers are inspired to spread love and understanding to one another. I hope they're inspired to call a friend and share life with them."
"Tolkien" is rated PG-13 for some sequences of war violence. The film opens May 10.