'Tom Clancy's The Division' Easter Egg: Beta Throws Up The Last Man Battalion Faction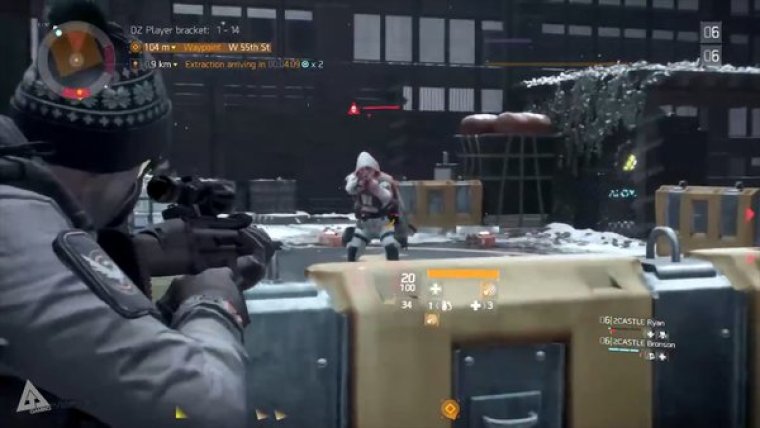 Ubisoft's upcoming title, "Tom Clancy's The Division," recently concluded its beta, which turned up an interesting Easter Egg regarding another faction that players will face in the game.
As YouTuber Arekkz Gaming found, "The Division" has a third faction called The Last Man Battalion. The group consists of former military personnel who now work for the protection and safety of the high-value citizens of New York.
Ubisoft spread many hints regarding this faction in the game's beta. Here are the highlights.
The Dark Zone radio podcast
In the Dark Zone safe room, if players stay long enough, they can hear a radio podcast that mentions The Last Man Battalion. The pirate broadcast can be heard comparing the Joint Task Force, a group composed of first responders like police and firemen, to the LMB. According to the speaker, the JTF's weapons are no match for the hardware of the LBM mainly because they have the financial backing. Again, The Last Man Battalion are hired men protecting the rich.
The Last Man Battalion leader
Beta players might have noticed an LMB reference elsewhere in the game. In particular, The Last Man Battalion's leader is revealed in the tooltip on the fast travel screen. He is Lieutenant Colonel Charles Bliss.
Rioter conversation
Another hint to The Last Man Battalion can be found in a conversation between two rioters. The excerpts of the incident report were posted on Reddit. One of the rioters suggested going to the UN where there will be a lot of rich people, diplomats, and foreigners. However, the other rioter disagreed. He described the LMB as "bada--- special forces types, with some serious hardware too. Top of the line, not that weak-a-- JTF s---."
Level 30 hooded snipers
In a footage by another YouTuber, Dat Saintsfan, fans can see an actual encounter with The Last Man Battalion. Dat Saintsfan captured the gameplay footage when he got invited to a beta event last month. In it, he got killed with just one shot from a level 30 sniper while he was at level 20. The sniper, who is a member of the LMB, was wearing a hood as can be seen in the video below.
The Last Man Battalion awaits official announcement, as Ubisoft has revealed only two factions so far, the Cleaners composed of people who want to "cleanse" the city and start anew and the escaped prisoners called Rikers.
"Tom Clancy's The Division" is scheduled to release on March 8 to the PlayStation 4, Xbox One, and PC.