Tony Blair Says Islamic Extremism Is a 'Poison' That 'Must Be Eradicated' or Slaughter of Christians Will Continue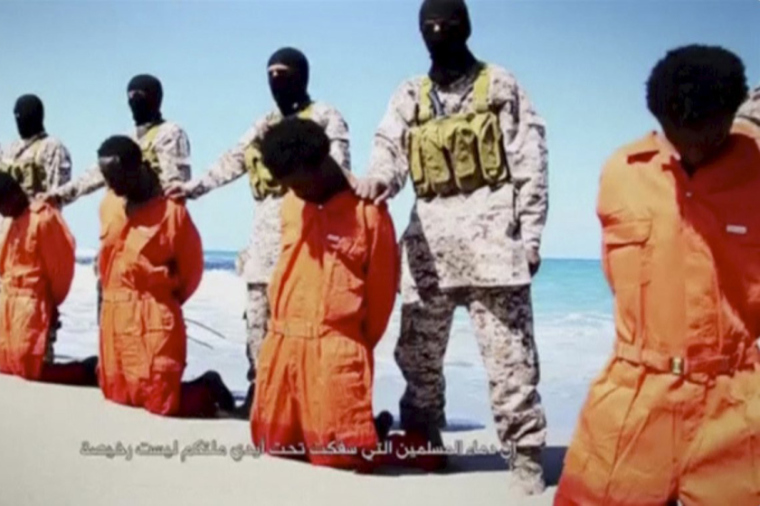 Former British Prime Minister Tony Blair has said that Islamic extremism is a "poison" that "must be eradicated," and warned that the world has not yet fully understood just how big of a problem it is. Blair argued, however, that such radicalism does not properly represent the religion.
Blair, a Roman Catholic, also referenced the slaughter of Christians across the territory captured by ISIS, including the latest beheading video where 28 Ethiopian Christians were killed by the terror group in Libya.
"If we allow these things to continue, then in the end, the extremists will carry on believing they can get away with this," Blair told John Catsimatidis' "Cats Roundtable" radio show.
"We need to mobilize a huge amount of support wherever this type of terrorism and extremism is happening, to go make sure it's defeated."
He added that religious extremism is a "poison that has developed within the religion of Islam — that does not properly represent Islam, but is nonetheless there — and is encouraged in these extremist activities that then divide the community."
"It doesn't come naturally from within Islam. It's been created. And it must be eradicated," he continued.
"We need to make sure that young people in many of these countries who have been educated to a close-minded view of the world instead get an education toward tolerance and respect for people of different faiths."
The slaughter of the Ethiopian Christians was condemned around the world, and brought tens of thousand of Ethiopians to march in solidarity with the victims in the capital of Addi Ababa last week.
"This week's cruel act, which was committed against our citizens in Libya, not only gives a glimpse into terrorism, but also shows the satanic acts and objectives of those who committed the act," Prime Minister Hailemariam Desalegn told the mass rally.
In February ISIS released another video with a message "to the nation of the cross," where it beheaded 21 Coptic Christians, also in Libya.
Back in September 2014, when ISIS' reign of terror in Iraq and Syria was only a few months old, Blair warned that ground troops might be necessary to defeat the militants.
"Unless you're prepared to fight these people on the ground, you may contain them but you won't defeat them," Blair said at the time.