Tony Campolo Lists 5 Reasons Why He Rejects 'Evangelical' Christian Label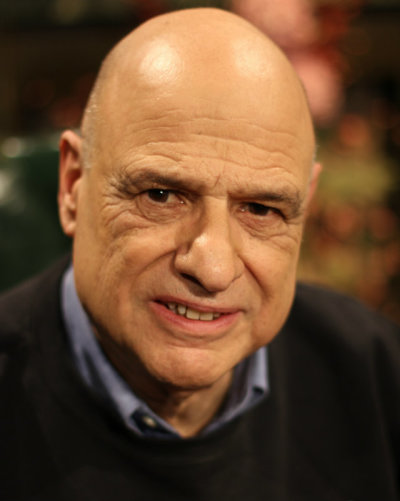 Tony Campolo, a sociology professor at Eastern University and former conservative Christian activist, has said he no longer wants to be labeled an evangelical Christian.
Once the head of the Evangelical Association for the Promotion of Education, Campolo told the U.K. publication Premiere that he no longer considers himself an evangelical.
In remarks published by Premiere on Monday, Campolo said he disagrees with many perceptions commonly associated with American evangelicalism.
"Evangelicals in the United States are anti-environment. ... If you say you're an evangelical you're anti-gay, you're anti-women, you're pro-war," claimed Campolo, as reported by Premiere.
"In the southern states, 80 percent of the people go to church at least once a month [and yet it's] the strongest supporter for capital punishment. … How do you reconcile evangelicals favoring capital punishment when Jesus said: 'blessed are the merciful?'"
An author of over 30 books known for his decades of philanthropic endeavors, in recent years Campolo has been known to have an increasingly theologically liberal outlook.
For example, in 2015 Campolo came out in favor of same-sex marriage, stating that his decision was influenced by knowing several gay couples.
"I have come to know so many gay Christian couples whose relationships work in much the same way as our own," Campolo said last year.
"Our friendships with these couples have helped me understand how important it is for the exclusion and disapproval of their unions by the Christian community to end. We in the Church should actively support such families."
Regarding Campolo's announcement, Shane Vander Hart, editor and founder of the blog Caffeinated Thoughts, wrote a column agreeing that Campolo should not be considered an evangelical.
"I agree that Tony Campolo should no longer consider himself an evangelical. This doesn't have anything to do with politics, however. It has everything to do with how he approaches scripture," wrote Vander Hart.
"I am not saying Tony Campolo is not a Christian. I do believe he has promoted false teaching though, and I think he has strayed from the evangelical reservation, so to speak, for a few reasons."
The reasons noted by Vander Hart were questionable comments Campolo made in 2007 about who can be saved, his commitment to a group called Red Letter Christianity that has been accused of ignoring most of the Bible's teachings, and having secular culture influence his worldview like when he endorsed gay marriage last year.
"Additionally his focus has been on social causes and the poor, not evangelism. While the Church must serve the poor we cannot neglect evangelism," added Vander Hart.
"His comments about salvation causes confusion and will lead to a diminished emphasis on the proclamation of the Gospel."