Top 10 Must-Watch Movies Coming in 2017: The Great Wall and Beauty and the Beast Lead the List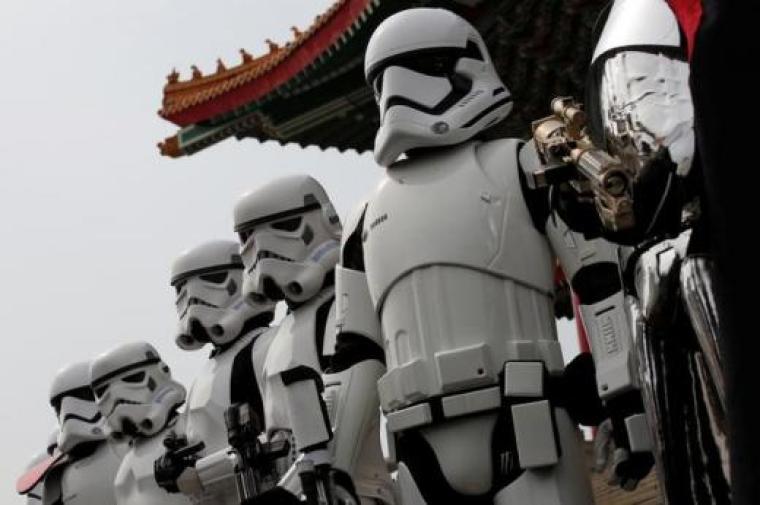 It's 2017, and moviegoers look to another year filled with great and not-so-great movies. Expect to see sequels of successful movies from 2016, another Star Wars movie, and stories of comic book superheroes, among others.
Here are the top 10 movies to look forward to in 2017.
1. The Great Wall
The Great Wall by contemporary Chinese director Zhang Yimou, is the most expensive Chinese movie in history. It is a story of soldiers trying to protect an attack against the longest man-made structure in the world.
Launch date: February 17
2. Beauty and the Beast
Banking on the success of The Jungle Book, Cinderella and Maleficent, Disney will release another faithful remake of an animated classic: Beauty and the Beast. Belle will be played by Emma Watson, and Beast, the horrific lord that owns the castle where Belle is trapped, will be played by Dan Stevens.
Launch Date: March 17
3. Guardians of the Galaxy Vol. 2
Guardians of the Galaxy Vol.2 promises to be as entertaining as the previous movie. Several key actors return, including Bradley Cooper as Rocket Racoon, Zoe Saldana as Gamora, and Chris Pratt as Star Lord.
Launch Date: May 5
4. Baywatch
Baywatch is a remake from the 90s hit. This star-studded movie includes Alexandra Daddario, Zac Efron and Dwyane Johnson. Two members of the original cast, Pamela Anderson and David Hasselhoff will make a cameo.
Launch date: May 26
5. Wonder Woman
Yet another remake of the most legendary female superhero will air in 2017. Gal Gadot will be the star of the movie, directed by Patty Jenkins. Wonder Woman will be a colorful and vibrant break from the grim DC Comics stories such as Suicide Squad and Batman versus Superman.
Launch Date: June 2
6. Logan Lucky
This star-studded comedy directed by Steven Soderbergh, who came out of retirement just to make this film, includes Katie Holmes, Seth MacFarlane, Riley Keough, Katherine Heigl, Hilary Swank and Daniel Craig, among others.
Launch Date: October 13
7. Thor: Ragnarok
The third in the Thor series by Marvel, this movie features Thor having an intergalactic journey. Chris Hemsworth plays Thor, Benedict Cumberbatch will be Doctor Strange, the villain Hela will be played by Cate Blanchett, and Valkyrie, Thor's new partner, will be played by Tessa Thompson.
Launch Date: November 3
8. Red Sparrow
This spy thriller stars Jennifer Lawrence, playing the role of a Russian intelligence officer named Dominika Egorova, and is based on a novel authored by Jason Matthews, a CIA veteran. Also in the movie is Joel Edgerton, playing a CIA agent.
Launch Date: November 10
9. Justice League
This DC Comics super team will be starred by Gal Gadot (Wonder Woman), Jason Momoa (Aquaman), Ezra Miller (The Flash), Ray Fisher (Cyborg), Ben Affleck (Batman) and Henry Cavill (Superman).
Launch Date: November 17
10. Star Wars Episode VIII
The eighth Star Wars is directed by Rian Johnson, who also directed the hit sci-fi thriller Looper.
Launch Date: December 15