Top 7 Box Office Christian Films of 2017
2. "The Star" grossed $38,641,925 (Sony Pictures Animation)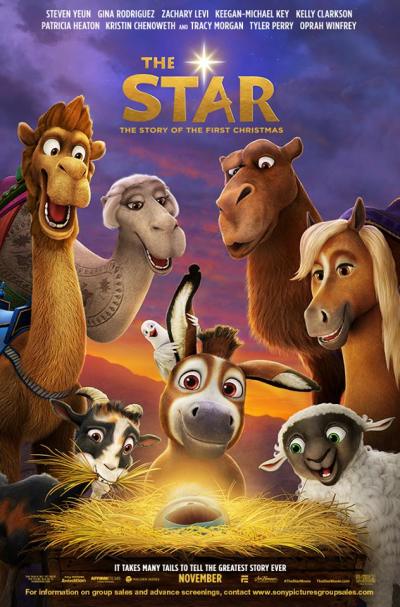 "The Star" hit 2,976 theaters on Nov. 17 as the first faith-based animated film since 1998's "Prince of Egypt." It tells the story of the first Christmas through the perspective of the animals that traveled with Mary and Joseph to Bethlehem and witnessed Jesus' birth.
"The Star" features voice-overs from Steven Yeun ("The Walking Dead") as Bo the donkey; singer Kelly Clarkson as Leah the horse; Anthony Anderson as Zach the goat; comedian Gabriel Iglesias as Rufus the dog; Kris Kristofferson as the Old Donkey; Zac Levi playing Joseph; Gina Rodriguez as Mary (mother of Jesus); Oprah Winfrey as Deborah; Tyler Perry as Cyrus and Tracy Morgan as Felix.
For more information about the film, click here.