Top 7 Box Office Christian Films of 2017
3. "The Case for Christ" grossed $14,682,684 (Pure Flix and Triple Horse Studios)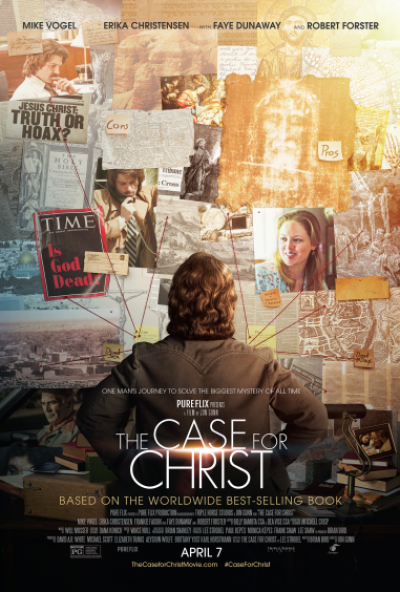 "The Case for Christ," based on Lee Strobel's best-selling book of the same name, explores Strobel's journey as an unwavering atheist who used his skills as an award-winning investigative journalist to try and disprove Christianity. His findings, however, led him to become a believer in Christ.
According to the film's synopsis, the movie "draws on the true story of Lee and Leslie Strobel, whose marriage struggled mightily as her growing faith collided with his determined atheism. The dramatic retelling of their journey offers heart and a human touch on the in-depth research Lee Strobel conducted."
The film stars Mike Vogel ("The Help"), Erika Christensen ("Parenthood"), Academy Award-winner Faye Dunaway (Bonnie and Clyde"), Academy Award nominee Robert Forster ("Jackie Brown"), L. Scott Caldwell ("Lost") and Frankie Faison ("The Wire").
"The Case for Christ" hit 1,386 theaters nationwide on April 7. For more information, visit "The Case for Christ."