Top 7 Box Office Christian Films of 2017
4. "Let There Be Light" grossed $7,203,808 (Atlas Distribution)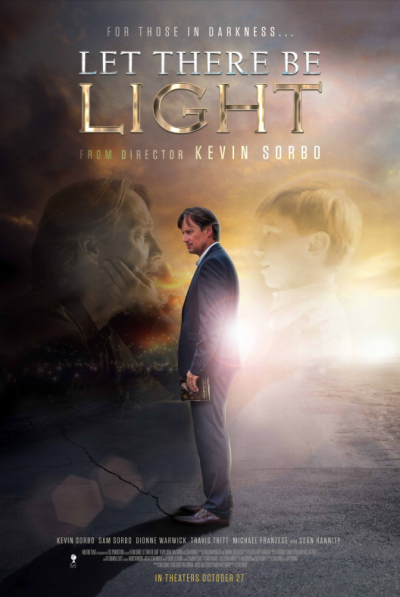 Actors Kevin and Sam Sorbo and Fox News political commentator Sean Hannity released the faith-based film "Let There Be Light" on Oct. 27 in 774 theaters nationwide.
The "God's Not Dead" star directed and starred in "Let There Be Light" along with his wife, who plays the leading female role. The script was originally written by Sam, who told The Christian Post that her inspiration behind the movie came from "God."
"Let There Be Light" follows the story of Dr. Sol Harkens (Kevin Sorbo "Hercules: The Legendary Journeys") who has never known faith. "After suffering the traumatic loss of his youngest son to cancer, he heads down a path of darkness. Distancing himself from his ex-wife Katy (Sam Sorbo of "Twenty Dollars"), and their two remaining sons, Sol turns to alcohol to numb his pain. Soon his bad habits catch up to him and Sol is involved in a serious car accident that leaves him dead for 4 minutes before he is resuscitated. What Sol experiences during this time changes his outlook on life and brings him closer to his family and faith."
"Let There Be Light," had the second highest per screen average of all wide releases in 2017.
For more information, visit the movie's website.