Top 7 Box Office Christian Films of 2017
1. "The Shack" grossed $57,386,418 (Lionsgate)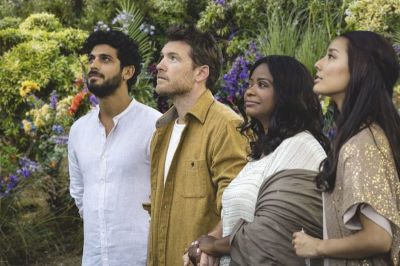 "The Shack" is based on The New York Times best-selling novel of the same name. The film was released on 2,888 silver screens on March 3 and as the film's synopsis says, the cinematic journey takes viewers on a father's uplifting spiritual journey.
"After suffering a family tragedy, Mack Phillips (Sam Worthington) spirals into a deep depression causing him to question his innermost beliefs. Facing a crisis of faith, he receives a mysterious letter urging him to go to an abandoned shack deep in the Oregon wilderness. Despite his doubts, Mack journeys to the shack and encounters an enigmatic trio of strangers led by a woman named Papa (Octavia Spencer). Through this meeting, Mack finds important truths that will transform his understanding of his tragedy and change his life forever."
Some evangelicals have come out against the book and the film for its "heretical" portrayal of the Holy Trinity.
For more information on "The Shack," visit the website.