Top 7 Box Office Christian Films of 2017
7. "A Question of Faith" grossed $2,587,072 (Pure Flix)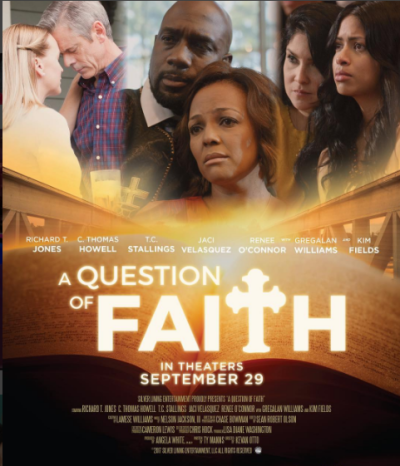 "A Question of Faith" was released in 661 theaters on Sept. 29 and features a star-studded cast in a movie about people from three very different cultures who come together in faith after a texting and driving tragedy.
Pegged the "first of its kind," "A Question of Faith" is comprised of a well-known cast, including Renee O'Connor ("Xena"), Richard T. Jones (Tyler Perry's "Why Did I Get Married"), Kim Fields ("Facts of Life"), C. Thomas Howell ("The Amazing Spider Man"), Gregory Alan Williams ("Greenleaf"), Jaci Velasquez ("I'm Not Ashamed," platinum Christian recording artist), and T.C. Stallings ("War Room").
The film follows the lives of three families whose paths "collide when two tragedies strike back to back. All three families find themselves at a crossroads, questioning their faith and the higher power that guides our destinies. Chance encounters with one another lead to a chain of events imminently bringing the families' worlds closer together, until a moment of truth. But when the connection is revealed, will the consequences of the aftermath bring them together or tear their faith apart?"
For more information, visit the film's website.