Top 7 Box Office Christian Films of 2017
5. "Same Kind of Different as Me" grossed $6,360,709 (Pure Flix)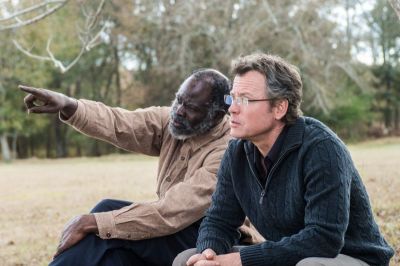 Hollywood actress Renee Zellweger is the lead star of the Oct. 20 release "Same Kind of Different as Me." Shown in 1,362 theaters, the movie follows the true story of a wife who salvages her marriage and transforms her adulterous husband's life by getting him involved in her work at a homeless shelter.
The film, which is based on the best-selling book of the same name, also features Jon Voight, Djimon Hounsou, Greg Kinnear and Olivia Holt.
"After admitting to his wife about his extramarital affair, international art dealer Ron Hall (Greg Kinnear) wants to heal his marriage to his wife Debbie (Renée Zellweger). In return, Debbie asks him to volunteer at the homeless shelter with her. After having a mysterious dream, she asks Ron to befriend an angry homeless man [named Denver] with a brutal past (Djimon Hounsou). One random act of kindness leads the three of them on the most remarkable journey of their lives," the movie description explains.
For more information about the film, click here.
---
6. "All Saints" grossed $5,802,208 (Sony)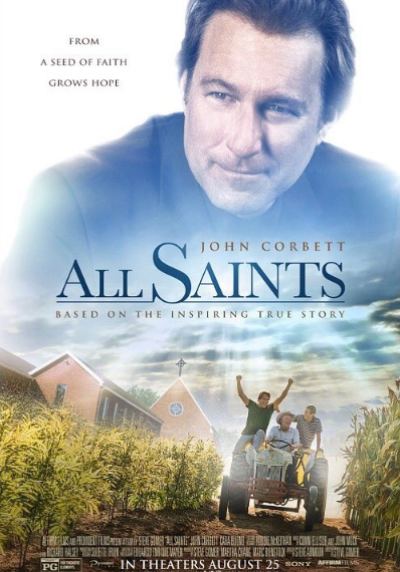 "All Saints" was released in 846 theaters on Aug. 25 and features "My Big Fat Greek Wedding" actor John Corbett as the lead in a true story that reminds viewers to embrace the people who cross their path.
"All Saints" is based on an inspiring true story that took place in 2008 involving a reverend who helped a group of impoverished Southeast Asian (Burmese) refugees make their home in the United States. In turn, they helped him save his small church.
Alongside Corbett, the AFFIRM films movie also features Cara Buono ("Stranger Things"), and the "Queen of Clean" Christian comedian Chonda Pierce.
The film tells the story of salesman-turned-pastor Michael Spurlock (Corbett) whose tiny church of a dozen members was ordered to shut down.
"While developers eagerly eye the property and the congregation mourns the inevitable, Michael and his family look forward to moving on to an established church where they can put down roots. But when the church hesitantly begins welcoming Karen (kuh-REN) refugees from Burma — former farmers striving for a fresh start in America — Michael feels called to an improbable new mission," according to the film's synopsis.
The Karen people and the members of All Saints Church work to turn the church land into a working farm to pay the bills and feed the refugees.
"Jeopardizing his family's future by ignoring his superiors, Michael must choose between completing what he was assigned to do — close the church and sell the property — or listening to a still, small voice challenging the people of All Saints to risk it all and provide much-needed hope to their new community."
For more information on "All Saints" the film, click here.