The Tragedy in a Texas Church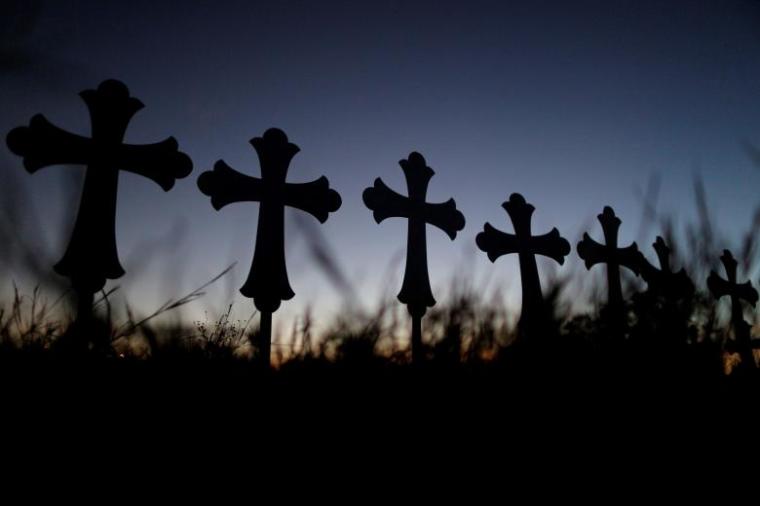 I am literally broken-hearted over the terrible, gut-wrenching events that transpired last Sunday at First Baptist Church in Sutherland Springs, Texas. This small gathering of approximately 50 congregants was viciously attacked by a masked gunman dressed all in black with body armor, brandishing a military-style assault rifle.
Firing indiscriminately, shooting some of his victims at point blank range, the shooter murdered 26 people, including the third-trimester baby whose mother was among those killed, and wounded 20 more congregants, some critically. One 5 year old is in critical condition with bullets in his stomach, groin, and arm.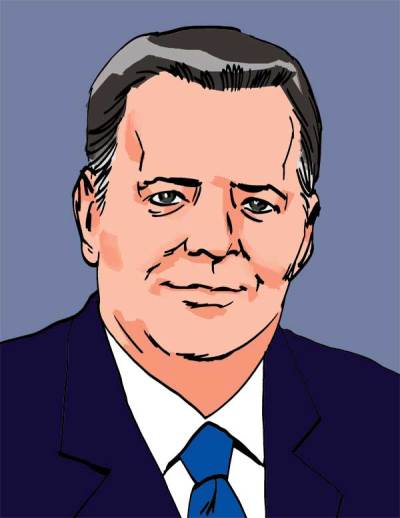 Only a handful of the church members were not killed or wounded. This small church in this tiny Texas farming community of approximately 400 people just outside of San Antonio was a stable town where the same families have worked and lived for generations. Three generations of one family were among the victims, who ranged in age from 18 months to 73 years old.
As a Christian and as a fellow Baptist pastor, my heart aches for the church's pastor, Brother Frank Pomeroy, and his wife. They were away for the weekend and now come back to a flock decimated by this savage act of violent evil, including the murder of their 14 year old daughter. All of the church's deacons (the lay leadership) were also killed, so Brother Pomeroy and his wife face a flock not only devastated and heartbroken, but bereft of leadership, other than himself and his grieving, broken-hearted wife.
On a more personal note, my sister-in-law (who works for Texas Baptists) knows the pastor and his wife quite well. They are "Frank and Sherri" to her, and she has worked with them on ministry projects over the years. My impression is these folks are real, salt-of-the-earth, good-hearted people, who would do anything for you.
As a fellow Christian, I take comfort, as I know the pastor, his wife, and surviving church members do, in the fact that our fellow brothers and sisters in Christ are now in Heaven with Jesus, their Savior and Lord. As Jesus promised the repentant thief on the cross, "Today thou shalt be with me in paradise" (Luke 23:43). The Apostle Paul has assured us as disciples and followers of Jesus that "to be absent from the body" is "to be present with the Lord" (2 Cor. 5:6).
The right side of my brain and my heart grieve for my fellow Christians and their suffering and grief. Even knowing that their loved ones are in Heaven, they grieve for the loss of children, parents, grandparents, siblings, aunts, uncles, cousins, and brothers and sisters in Christ whom they will miss so terribly in the days, months, and years ahead.
However, the left side of my brain remembers that the Bible tells us that the heart of fallen man (and that is all of us) "is deceitful above all things, and desperately wicked: who can know it?" (Jer. 17:9). We live in a fallen and sinful world wracked by spiritual warfare, and people have, and will, do terrible things to their fellow human beings.
In this particular case, the perpetrator of this monstrous evil was a 26-year-old man who had been given a bad conduct discharge from the Air Force and served a year in a military prison for physical assault against his wife and child.
Both the nature of his military discharge and the crime for which he was convicted should have precluded him legally from obtaining firearms in every state in the country. THIS MAN WAS BARRED BY CURRENT LAW FROM BUYING A FIREARM. Why was he allowed to buy weapons? Did the military fail to share his records with the appropriate national databases upon which background checks are based? Did the gun storeowners not do the background check?
(Editors Note: As this editorial is being published, Air Force officials have admitted the shooter's record was not forwarded to the FBI to be added to gun-check databases and have launched an investigation into why not.)
Second, he had sent threatening texts to his ex-mother-in-law, a member of the Baptist Church in Sutherland Springs. Did she alert the authorities? If so, did they take any kind ofaction?
This young man was obviously emotionally disturbed. Why, when his neighbors could hear him discharging weapons on his property at night, and when he was posting pictures online of himself brandishing weapons he was not supposed to be able legally to possess, did no one alert authorities of their concern? If they did, why was nothing done?
Unfortunately, horrible tragedies like this are going to happen in a fallen world inhabited by flawed, fallen human beings. However, it is possible to minimize such occurrences by having better regulations, looking out for our fellow citizens, alerting authorities to warning signs and enforcing the laws and safeguards that are already in place.
Finally, we need to address the huge hole in our mental health system where it has been in recent years increasingly difficult, indeed virtually impossible, to have someone committed to institutional care, no matter how provocatively they may be acting or how outrageous their behavior, until they have actually committed some horrible crime against their fellow human beings.
The community must demand the right to protect itself, and to have its authorities protect them, from these human ticking time bombs nestled in our midst.
If you see something, say something. If you have concerns, express them to the proper authorities, and when you do so, demand to be taken seriously. Failure to do so will too often lead to manifold tragedy and heart-breaking suffering.
In the meantime, pray for all those who are emotionally distraught and grieving over this horrible event in Texas last Sunday, including the shooter's parents and family, who must be devastated that their son and loved one could commit such despicable acts.
Dr. Richard Land is president of Southern Evangelical Seminary and executive editor of The Christian Post.