Transgender Bathroom Policies Have Led to 21 Attacks on Women: FRC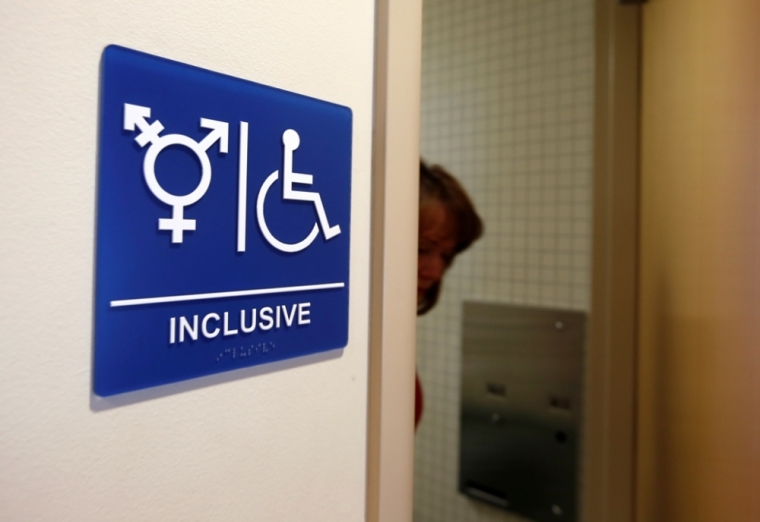 The conservative Family Research Council has compiled a list of 21 incidents of men assaulting or violating women's privacy in public bathrooms, warning that despite what activists claim, transgender-friendly policies do increase the risk of such crimes.
FRC wrote in its issue brief that non-discrimination laws that allow people to go into bathrooms based on their gender identity, rather than their birth sex, are giving sexual predators the opportunity to exploit the circumstances and commit voyeurism and sexual assault.
"It is important to note that the concern is not that transgendered individuals are more likely to be sexual predators, but rather that sexual predators could exploit such laws by posing as transgendered in order to gain access to women and girls," FRC clarified.
"Beyond this, when companies such as Target implement any-sex bathroom/dressing room policies, it encourages criminals to take advantage of these policies to commit crimes," it added.
The group noted that transgender activists have "scoffed" at suggestions at this heightened risk, and have denied that many such incidents occur.
With that in mind, FRC compiled a list of 21 cases reported in the U.S. stretching back to 1999, but most within the last 10 years, where men violated the privacy of women in bathrooms, locker rooms, and other private spaces.
The most recent case was reported on Jan. 17 by WPRI, concerning a man who mounted a camera inside the family bathroom at a Target store in Lincoln, Rhode Island.
Umit Cakmak, 41, of Providence, was arrested by Lincoln police and charged with video voyeurism, with reports noting that the man already had an active warrant for the same crime.
In a similar case from July 2016 in Idaho Falls, a man who identifies as transgender was arrested on one count of felony voyeurism for taking photos of another woman changing clothes at a Target store in Ammon.
The American Family Association, another conservative group that has led a national boycott against Target, also compiled a list of 10 cases back in September to show why the retail giant's policies of allowing male customers who identify as female to go into women's bathrooms and dressing rooms is dangerous for women and children.
"The overwhelming evidence continues to pile up against Target's policy to allow men into women's restrooms and dressing rooms in its stores," AFA President Tim Wildmon wrote at the time.
"Target's policy is exactly how sexual predators get access to their victims. And the proof keeps mounting," Wildmon added.
"Clearly, Target's dangerous policy poses a threat to wives and daughters. Over 1.4 million people have pledged to boycott Target stores until protecting women and children is a priority."
Target has refused to change its policies, however, and defended them by stating: "We welcome transgender team members and guests to use the restroom or fitting room facility that corresponds with their gender identity. ... Everyone deserves to feel like they belong."