Transgender Woman Convicted of Raping 10-Y-O Girl in Bathroom, Faces Up to 70 Years in Prison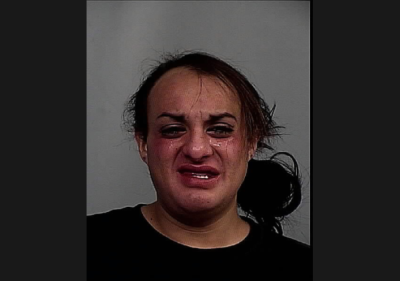 Miguel Martinez, a transgender woman from Casper, Wyoming, also known as Michelle, could now face up to 70 years in prison after he was found guilty Wednesday by a 12-person jury of sexually assaulting a 10-year-old girl in a bathroom.
Although Martinez, 30, was born male, his defense attorney told the court during his arraignment that he identifies as a woman, according to the Casper Star Tribune.
The girl's mother told the Casper Police Department on March 23 that Martinez, who was a friend of the family, sexually assaulted the young girl in a bathroom at about 8:30 p.m.
Martinez, the girl told police, invited her into the bathroom with him then touched her breasts and genitalia before penetrating her. She cried when she told the police that "it hurt inside."
A medical examination following the report revealed redness and abrasion from the assault. Martinez Police officers later found Martinez passed out on a couch in a home in Evansville. Court records say he was extremely drunk and difficult to wake. Once he was roused, Martinez became "noticeably hostile and defensive" when he was asked about the allegations. He insisted the girl had been "talking crap" and said the allegations were a "publicity stunt."
During his trial, however, the 10-year-old girl was shown in recorded testimony under a pink blanket describing how Martinez assaulted her in the bathroom before she ran downstairs to tell her mother. She said her mother fought him as she hid herself in a closet.
The sexual abuse conviction isn't Martinez' first brush with the law. In 2014, he was arrested and charged with aggravated assault for beating up his boyfriend with a metal broomstick.
Police were reportedly called to a home on Durbin Street about two people fighting. There, they then found a man "covered from his face to his feet in blood." There was also a blood trail from the front door of the home to a bedroom inside the house.
More blood was found inside the room and on the bed where Martinez was lying. He told officers that his boyfriend had fallen and hit his head. His hands were bloody and swollen, however, which police say is "consistent with being in a fight." Martinez himself was uninjured.