Traveling Tennessee pastor, father of 6 arrested for alleged child rape; wife charged with facilitating abuse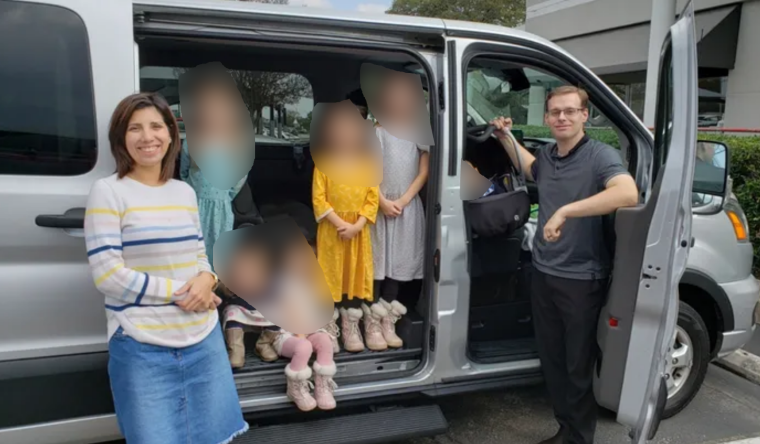 A traveling Tennessee pastor and father of six who recently raised thousands of dollars online to help purchase a vehicle to carry his ministry across the country has been arrested and charged with several counts of child rape, while his wife has been charged with facilitating his abuse.
Court documents cited by WGNS Radio said the pastor, Benjamin Garlick, 32, was charged with five counts of aggravated rape of a child, five counts of aggravated sexual battery of a minor who was under the age of 13, one count of soliciting sexual exploitation of a minor who was under the age of 13, and one count of continuous sexual abuse of a child. The abuse allegedly began in February of 2021.
The pastor's wife, Shaantal Garlick, 29, was also charged with one count of facilitation of aggravated rape of a child and one count of aggravated child abuse or endangerment to a child aged 8 and younger. 
Prior to the couple's arrest on Sept. 12, Garlick, whose late father Daniel Garlick was also an evangelist, reportedly led church services in Texas, Tennessee, Florida and Alabama. Evidence of his ministry can be found on YouTube and Facebook.
In a GoFundMe campaign, he created in December 2022 to raise $40,000 to pay for a new Ford Transit, Garlick, who managed to raise more than $18,000 of the amount from just 20 donors talked about how his praying wife's faith had previously helped them to get a minivan for their growing family.
"Ask, and it shall be given you; seek, and ye shall find; knock, and it shall be opened unto you: For everyone that asketh receiveth; and he that seeketh findeth; and to him that knocketh it shall be opened," Garlick declared in a post on the campaign highlighting Matthew 7:7-8.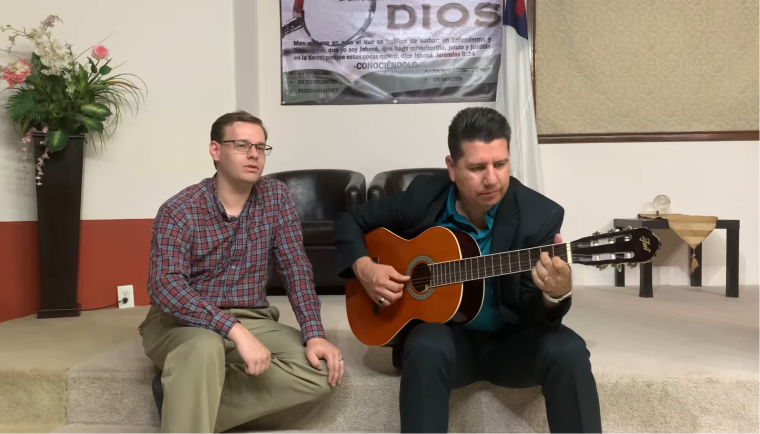 "When our third daughter Abigail was born, we realized that our Ford Focus was too small for us to fit our family. We began to pray, and I must confess my faith was not what it should have been. My wife had been taught to pray specifically. She, having faith to move mountains, prayed for a minivan with everything she knew we would need or want in our new car," he explained.
"I asked her where she expected to get the money to pay for such a van, and she replied, 'From God.' I told her good luck and didn't think much of it after that. Within a matter of weeks, God paid for it just like my wife had prayed! That van pictured here is now over 418,000 miles on the odometer and, by His grace, still chugging along. My first responsibility is to be a husband and father. Our vehicle allows me to fulfill that role while we travel together," he said before noting that the family had outgrown their vehicle again.
"While we were so excited to receive our Baby Sean into our family, we knew that In the Lord's timing, He would open the door once again for us to get the vehicle we prayed for. And pray we did. His timing is perfect; this week, He opened the door to find the van we have been praying for. Here we are with the new van."
Garlick said they were able to get special financing to pay off the $40,000 price tag of their new van with no interest if they could do it in 60 days by Feb. 7.
Court records show that Garlick is in custody at the Rutherford County Adult Detention Center in Murfreesboro on a $750,000 bond. His wife was released after her arrest on a $75,000 bond.
Just last month, Shaantal Garlick, who is expected to appear at a hearing with her husband on Sept. 26, also filed for an order of protection against him.