Treasures Await at This Old Cathedral in Canada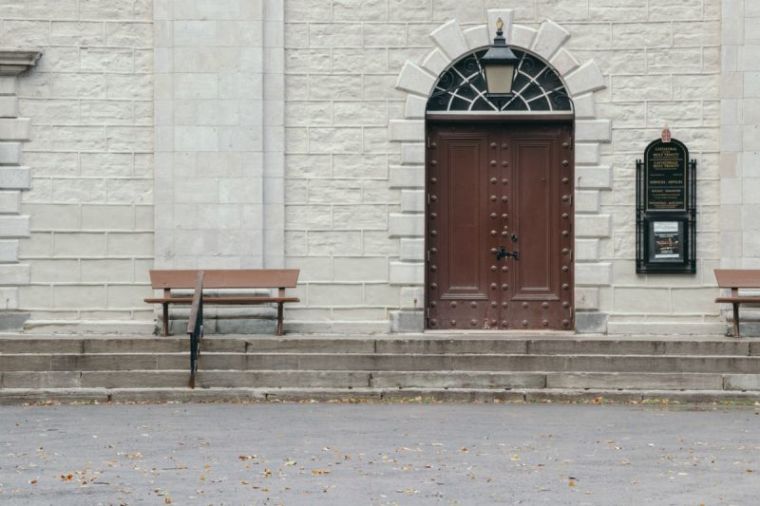 Tucked away along the quaint streets of francophone Quebec City is a historic cathedral that was the first Anglican cathedral outside the British Isles.
The Cathedral of the Holy Trinity today has a rather small congregation with separate English and French services every Sunday, but the seat of the Anglican lord bishop of Quebec has a rich history dating to about 45 years after the British forces of Gen. James Wolfe defeated the French under the Marquis de Montcalm during the largely forgotten French and Indian War.
Architecturally, Holy Trinity looks more like an average parish church. It's also unique in that its construction between 1800 and 1804 predated the Gothic Revival style that dominated 19th century church architecture.
The exterior, a Georgian-era expression of Palladianism, is simple but elegant. The interior, however, is more ornate and easily could double as a London church from the 18th century.
The cathedral is particularly impressive when you consider its architect, Sir William Robe, wasn't an architect but instead a career Royal Artillery officer in the British Army. After leaving Quebec City in 1806, he gained fame — and his knighthood — for his service in the Napoleonic Wars.
Reports from the time of Holy Trinity's construction indicate Robe was inspired by the work of James Gibbs at London's St. Martin-in-the-Fields, which anyone who has visited Trafalgar Square in London has surely seen.
Inside one finds all the usual trappings of an Anglican church of its era, including box pews and galleries. Many of the furnishings, which include a canopied bishop's throne, are original though later additions include the chair on the throne, baptismal font and numerous monuments to notable congregants.
The real treasure is actual treasure that dates to the reign of George III, who had created the Quebec bishopric through letters patent in 1793. It was gifted to the cathedral by the king, who, like British monarchs to this very day, was supreme governor of the Church of England.
The chalice, pitcher (burette) for wine, paten, collection plate and altar candlesticks, all of which are richly decorated, are on permanent exhibition under the gallery on the north wall of the nave. Also on display are an impressive edition of the Book of Common Prayer and the original wooden chest that carried everything to Quebec City.
If you go
Holy Trinity Cathedral is open daily from 9 a.m. until 5 p.m. There is no charge for admission, though donations are accepted.
Spires and Crosses, a travel column exclusive to The Christian Post, is published every week. Follow @dennislennox on Twitter and Instagram.
Dennis Lennox writes about travel, politics and religious affairs. He has been published in the Financial Times, Independent, The Detroit News, Toronto Sun and other publications. Follow
@dennislennox
on Twitter.