Trey Pearson, Lead Singer of Christian Rock Band, Comes Out as Gay; Will Headline Columbus Pride Parade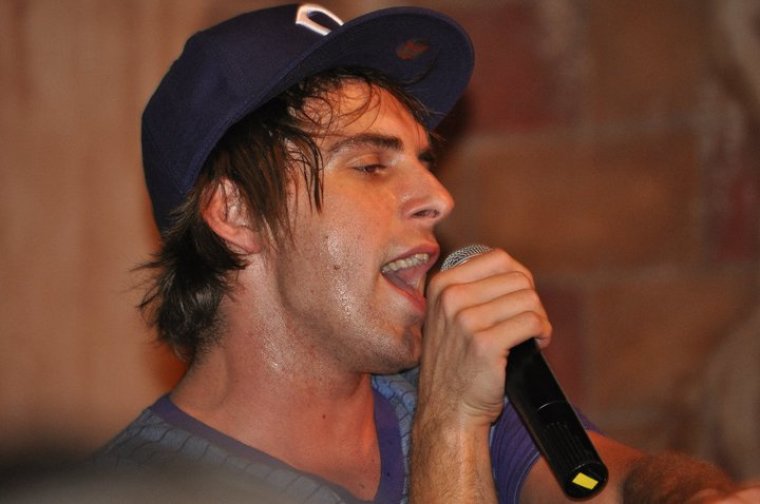 Trey Pearson, 35, a married father of two and Christian lead singer of alternative rock band Everyday Sunday, came out to the world as gay Tuesday, and says his band will headline the Columbus Pride Parade in Ohio this month.
Pearson made the revelation in a report published in 614 Columbus magazine.
"Most of us reach at least one pivotal moment in our lives that better defines who we are. These last several months have been the hardest — but also have ended up being the most freeing months — of my life. To make an extremely long story short, I have come to be able to admit to myself, and to my family, that I am gay," Pearson reportedly wrote in a letter to those closest to him that was shared with 614 Columbus.
He told the magazine that since his declaration, he has lost a lot of close friends and has been ostracized by some people in the church, but says "I have never felt so free."
"... I have also lost some of the closest people in my life. I have felt betrayal by people I loved a lot, and cared so much about. I have had some church people act like the worst people I have ever experienced in my life. I have some people in my life who I have felt a shift in the way they love me, and the way they see me. I want to be loved for who I am, not in spite of who I am. I'm starting over in so many ways. It is freeing, but it's also starting out lonely," Pearson told 614 Columbus.
Everyday Sunday's Facebook page lists Pearson as the only member with a message noting a new direction.
"After years of touring all around the world, across all 50 states, and thousands of shows, selling hundreds of thousands of albums, 15 Top Ten U.S. singles, 5 of which hit #1, Everyday Sunday is back with A New Beginning," notes a description of the band.
To my fans and friends: I'm finally being honest with myself. I love you all. https://t.co/bfP5CXpuCxpic.twitter.com/0EmwHiljrz

— Everyday Sunday (@treypearson) May 31, 2016
"I grew up in a very conservative Christian home where I was taught that my sexual orientation was a matter of choice, and had put all my faith into that. I had never before admitted to myself that I was gay, let alone to anyone else. I never wanted to be gay. I was scared of what God would think and what all of these people I loved would think about me; so it never was an option for me. I have been suppressing these attractions and feelings since adolescence. I've tried my whole life to be straight. I married a girl, and I even have two beautiful little kids. My daughter, Liv, is six and my son, Beckham, is two," he wrote in his coming out letter.
"I know I have a long way to go. But if this honesty with myself about who I am, and who I was made by God to be, doesn't constitute as the peace that passes all understanding, then I don't know what does. It is like this weight I have been carrying my whole life has been lifted from me, and I have never felt such freedom," he continued.
While Pearson lost some support, he also got some new friends from his announcement as well.
Christian rock star and theologian Vicky Beeching, who came out as gay in 2014, sent him a supportive tweet on Tuesday.
"If you have a moment, send @treypearson a supportive tweet and a cyber-hug. He's done a courageous thing. Let's show him support!" she wrote.
If you have a moment, send @treypearson a supportive tweet and a cyber-hug. He's done a courageous thing. Let's show him support!

— Vicky Beeching (@vickybeeching) May 31, 2016
In 2010, Jennifer Knapp, who was a popular Christian singer in the late 1990s, also came out as gay.
Columnist and radio host Michael Brown had said at the time in a column on Vicky Beeching coming out: "If 10,000 pastors declared they were gay tomorrow, it would not change the truth of the Bible one iota. If 10,000 worship leaders declared that God had made them gay, it would not change a single scriptural truth.
"As I have emphasized repeatedly, despite the increasing number of professing 'gay Christians' ... there are 'no new textual, archeological, sociological, anthropological, or philological discoveries [that] have been made in the last fifty years that would cause us to read any of these biblical texts differently.'
"And so, once more, we see the fundamental error of 'gay Christianity,' namely, people interpreting the Bible through the lens of their sexuality rather than interpreting their sexuality through the lens of the Bible."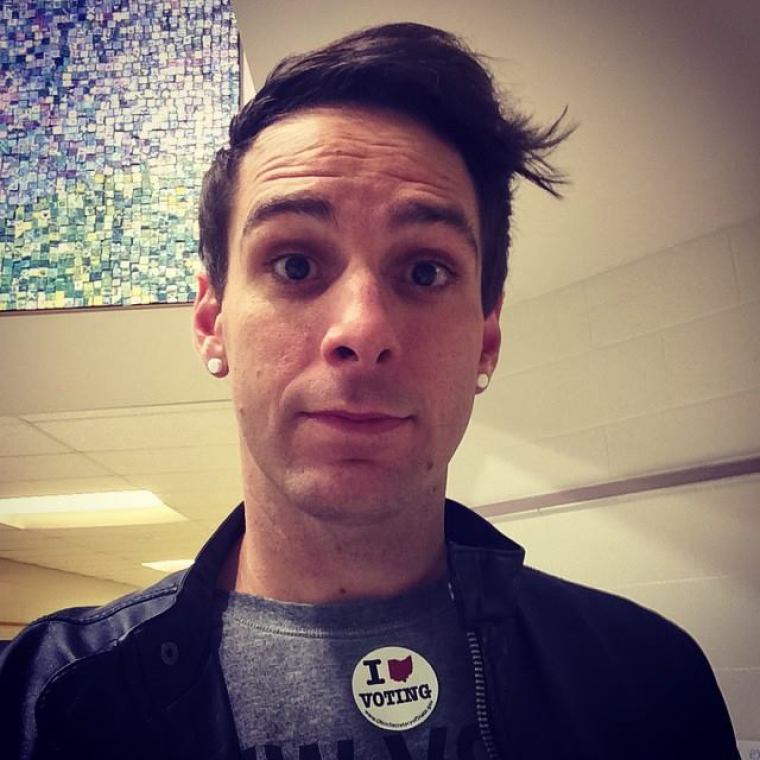 As for Pearson, he admitted that he never liked the formula that record labels used to sell albums in the Christian music industry because he had no desire to make music for just Christians or Christian radio.
"I feel like we always tried to be true to who we wanted to be. And I still want to do that. Be true to who I am, and what kind of music I want to do. I never wanted to just make music for Christians, or Christian radio, but I have always wanted to be honest in my music. A lot of being honest in my music is talking about my faith, but it's also talking about all kinds of other things. I plan to continue to do all of that. I realize a lot of gate holders in that industry may want to never play my songs again, due to fear — but I also think the world is changing —and I think there are a lot of people out there that want to be a part of this conversation. So, wherever people are willing to listen to my music and my story, I will go," he said.
In his letter to those close to him, Pearson said he decided to go public with his lifestyle as a step into "health and wholeness."
"In sharing this publicly I'm taking another step into health and wholeness by accepting myself, and every part of me. It's not only an idea for me that I'm gay; It's my life. This is me being authentic and real with myself and other people. This is a part of who I am," he said.
He told RNS that he still prays regularly and reads the Bible, which he believes does not prohibit committed gay relationships.
"There is absolutely no conflict with accepting who I am and following Jesus," he said. "God wants me to be healthy, authentic, whole, integrated and my truest self."
But Jackie Hill-Perry, a spoken word and hip-hop artist, shared in a CBN interivew last year about her experience leaving the lesbian lifestyle.
"I just distinctly remember wanting to be a boy, wanting to be the dominant role in any type of relationship," she explained. "I was having fun, but a deep soul satisfaction, I didn't have that."
After struggling with her sexuality, she concluded: "Homosexuality is not the only issue plaguing a person. Sin is the issue plaguing the person. Homosexuality is just the outworking of that nature."
The choice was clear to her: "I either choose God, or I choose death."
Hill-Perry is now married and a new mother.