Tributes pour in for Christian Atsu after soccer star is found dead under earthquake rubble in Turkey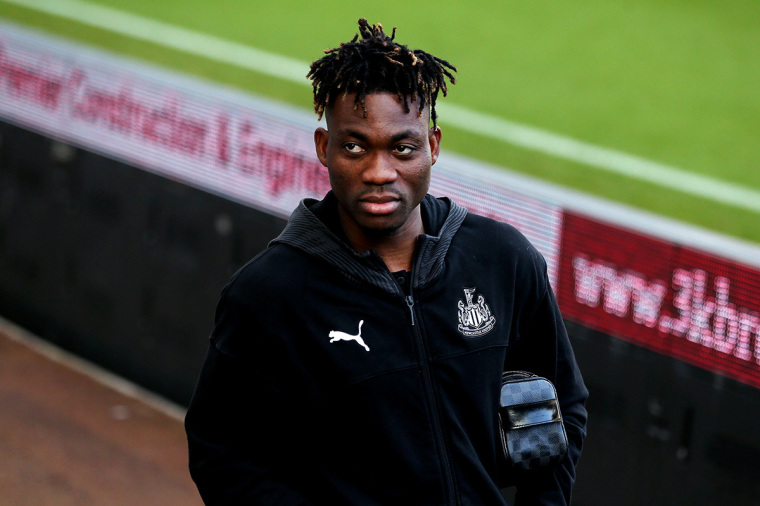 Nearly two weeks after he went missing following a magnitude 7.8 earthquake that struck Turkey on Feb. 6, the body of devout Christian soccer star Christian Atsu was recovered from rubble Saturday in Hatay Province in southern Turkey. He was 31.
The soccer star's death was announced by his agent, Nana Sechere.
"It is with the heaviest of hearts that I have to announce to all well-wishers that sadly Christian Atsu's body was recovered this morning," Sechere wrote on Twitter Saturday. "My deepest condolences go to his family and loved ones."
Atsu, who was born in Ghana and represented that country in the World Cup, played professionally for soccer clubs in England's Premier League such as Chelsea and Newcastle before joining Hatayspor in Turkey's Süper Lig last September.
The earthquake which struck just hours after Atsu scored a last minute goal to give his Turkish team a 1-nil victory over Kasımpaşa, has claimed nearly 47,000 lives in Turkey and Syria. On Monday night, a new 6.3 magnitude earthquake  hit turkey killing at least 6 people and injuring hundreds more.
In a tribute to Atsu posted on Twitter shortly after his body was found, Hatayspor called him a "beautiful person" and said "We will not forget you."
Atsu's widow, Marie-Claire Rupio and his three children - two boys and a girl -  were recognized at Newcastle's game against Liverpool in the UK on Saturday where Atsu's life was celebrated with a minute's applause according to the Mirror.
'It's really sad because he was a nice, nice, special person. He was a good professional," Rafa Benitez, who coached Atsu at Newcastle told the publication. "I don't talk about if he's a good player or not, he was a nice lad and a good player, but especially a really nice person. So a special person and everybody always, you can see the pictures, always with a smile playing or not playing."
Rising young Ghanaian soccer star, Mohammed Kudus who scored a free kick for Ajax Amsterdam in the Dutch Eredivisie on Sunday, also paid tribute to Atsu during the game when he celebrated by revealing a shirt with 'RIP Atsu' emblazoned on the front then dropping to his knees and raising his arms to the sky ESPN reported. Even though he should have been penalized for his action by the referee, Kudus said the referee understood why he did it.
"We have football rules but this is beyond football, this is about life and death," Kudus told ESPN after the match. "The referee told me [shirt removal] is not allowed but he understands because this is a bigger situation than football. Respect from me to the referee for that."
Kudus then explained how much Atsu meant to him.
"That one was for Christian. Everyone knows what happened in Turkey, and I chose [to do] this because he is dear to me. It's naturally for all those families who are affected," he said. "I learned a lot from watching him; he also regularly gave me advice. Everything I gave today was for him. If I hadn't have scored, I would have shown the shirt after the game."
Ghana's President Nana Akufo-Addo quoted from Job 1:21 in the Bible in acknowledging Atsu's passing on Saturday.
"The LORD gave, and the LORD hath taken away," Addo began in a statement posted on Facebook.
"On behalf of the Government and people of Ghana, I extend sincere, heartfelt condolences to the widow, children and family of our fellow Ghanaian, Christian Atsu, on the sad news of his death. Ghana football has lost one of its finest personnel and ambassadors, one who will be difficult to replace. He will be sorely missed," he continued. "May his soul rest in the Bosom of the Almighty until the Last Day of the Resurrection when we shall all meet again. Amen!"
In an earlier interview with Ghana Sports Online, Atsu who attended Hillsong Church's Newcastle campus in the U.K. at the time, talked about how his faith in God shaped his life.
"As far as I'm concerned, God brings people into our life to help us move forward. This is what has been happening to me. I've been praying to God to bring people into my life to help me move forward, and it has been happening to me," he said. "Even in my worst times, I got to know good people who try to help me move forward."