Trip Lee on Being a Pastor; New Music in 'The Waiting Room' (Interview)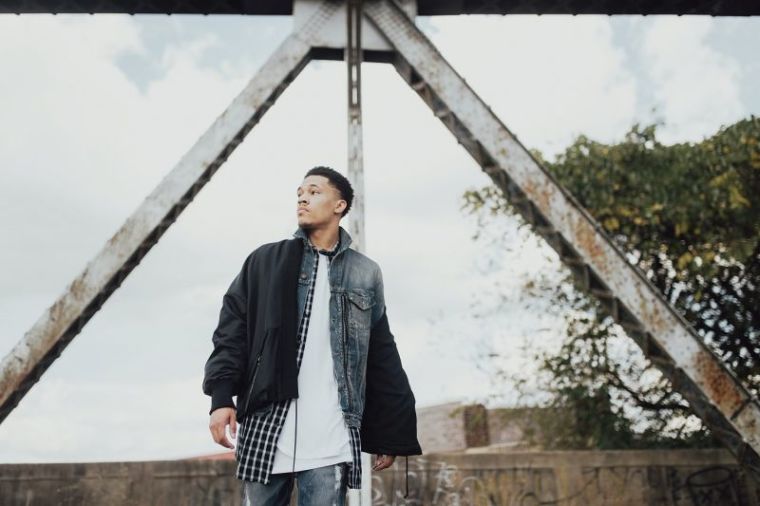 NEW YORK – When rapper Trip Lee, 28, started Bible college in 2006, he didn't think he wanted to be a pastor. A decade later though, it's the job he sees himself doing even after his days of rapping about life and Jesus are long behind him.
It's Thursday, the first day of December in Midtown Manhattan and Lee is running late. Traffic, his publicist says. They are 10 blocks away. A brisk wind cuts through the bustling lunch hour crowd as time ticks by expectantly.
Inside the Pret a Manger where Lee, whose real name is William Lee Barefield III, would appear moments later, the voice of rapper Drake croons over thumping beats in the background. He is dressed in jeans, a T-shirt cloaked inside a jacket from the cold and a New York Yankees baseball cap. He blends right in with the crowd. He sits on a stool behind the window of the shop facing the bustling oblivious crowd along W 55th Street.
Lee's new mixtape The Waiting Room is set for release on Dec. 9. A single called "Too Cold" from the 10-track project released earlier in November is already garnering praise while another track released just this month called "A Billion Years" is also getting buzz.
It's been two years since his 5th album Rise, which debuted at #2 on the Billboard Rap chart and #16 on the Billboard 200, that he has released new music. And since then, his fans have been clamoring for more.
"Fans were beating down my door for new music saying Trip hurry up we've been waiting. So that's kinda one thing behind this mixtape. I have a new album coming out in the near future but this is while you're waiting for the new album," he explains about the inspiration behind the new music.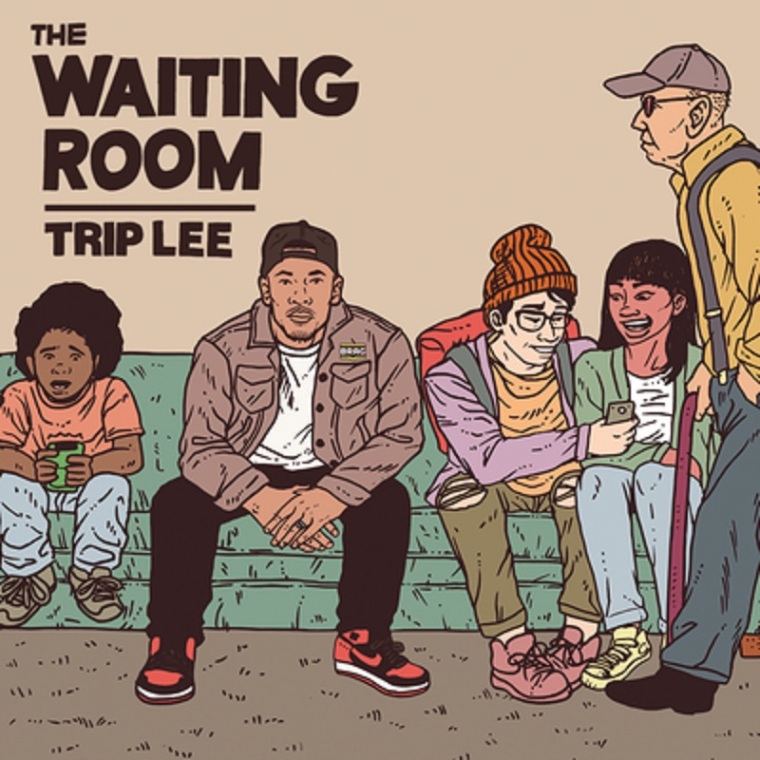 "Waiting is a big part of life. We don't like to admit that, especially our generation, we don't like to wait on stuff. We want stuff immediately. Probably because technology helps you get stuff quick. You ain't got to wait on a cab no more, just call your Uber and it pulls up. But waiting isn't an option, that's just a big part of life," he says.
"There are dreams and desires that we have to wait for. And then especially as Christians, that has to be our posture because there's stuff that Jesus purchased for us on the cross that we don't get right now like perfect health, we don't get that right now. No more death, no more pain, we don't get that right now. We have to wait for that, even perfect justice, there's so much that we're just gonna be disappointed with in this life and we're gonna long for the day when Christ comes back and makes everything right," he adds.
On Being a Pastor
But The Waiting Room isn't the only new thing going on in Lee's life.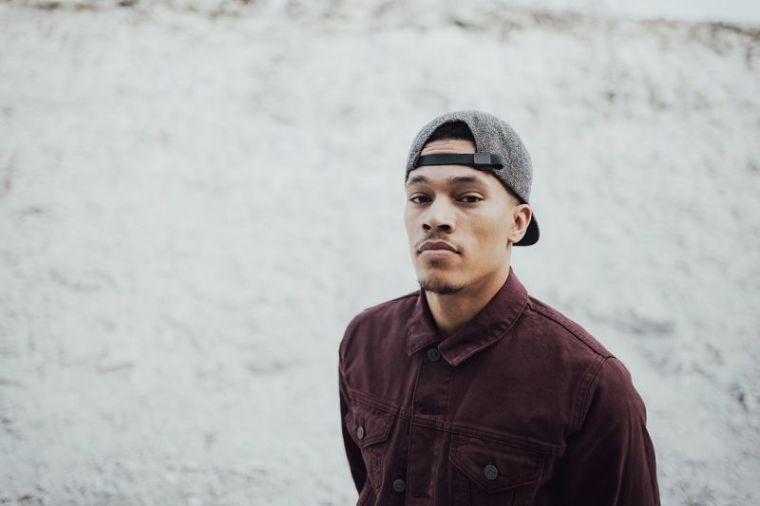 About a year and a half ago, when he was not so busy with releasing new music, the rapper and three of his brothers in Christ – John Onwuchekwa, Richard Mullen and Moe Hafeez – moved to Atlanta's historic West End neighborhood to plant Cornerstone Church West End.
Lee is the teaching pastor there. You'd probably expect that with his background, his primary focus at the church would be music but that's more like a side project for him. He calls his involvement with the music ministry "also helping oversee other stuff like services and music."
It's the Bible that is his playground.
"I think I used to not know if I could be a good pastor because I think I had some things in mind that I thought were part of being a pastor that don't necessarily have to be," he confesses.
"There are different pastors that are good at different things but one of the things I love is everything I do as a pastor is centered around helping people to understand what God has said in his word so I don't have to come up with a bunch of new stuff to say," he explains.
"Even when I'm sitting down in a counselling session with a person or a couple. I want to give them lists, I want to help them see things that I've learned but one of the things that I'm primarily doing is calling them back to what God has told us in his word. What we know, the human heart, what sin is, the thing that changes it is God's word.
"The only thing that I can describe in my ministry, whether it's preaching or teaching or just spending time with people, I want all of it to be centered on what God has already said in his word. I'm not wise enough to change anybody's life but God's word is powerful enough," he adds.
The Call to Pastor
Ever since he came to know Christ as a teenager, Lee, or Pastor Barefield if you prefer, has always felt a strong connection with Scripture.
"When I was a teenager, I really had a strong desire and felt like God wanted me to, when I wouldn't understand something in God's word, help other people understand it too. And so a lot of the guys who mentored me were guys who really value teaching other Christians the things that you've learned and learning from other Christians and just this kind of thing," he explains.
Lee never however translated that connection he felt with Scripture to mean he should be a pastor and didn't think it was something he wanted to be doing.
"I think that you see in Scripture we're supposed to teach one another, we're supposed to admonish one another, we're supposed to point each other to the word. When I went to Bible college in '06, I didn't think I wanted to be a pastor," he confesses.
"People would ask me like 'you want to be a pastor?' I was like 'nah, I don't think so' but it was as I was there in Philly. I was part of a good church, a new church plant, and I saw those pastors preach the word and love people and walked with people and I thought, I think I want to do that. And so they were gracious to give me chances to preach and pour into me and they affirmed my gift and they said I think you should be a pastor. So then I just made decisions, some of them hard and costly to get myself being trained to do that. I'm grateful God is opening doors for me," he says.
About Cornerstone Church West End
He describes Cornerstone Church West End, which attracts about 200 worshipers on Sundays and boasts an active membership of about 150, as a young and diverse congregation that is open to people of all ages.
"It is a diverse church, probably about 60 percent black, 40 percent white," he says. "One of the things about church plants that happen is that they end up being really young when there are young pastors and so our church is pretty young, a lot of young families. But God has sent us some older folks too who are willing to be a part of the family. We need that. We don't want to be a church just full of young folks. We need older men and women pouring into us and walking alongside us too."
While he would be happy if his church saw exponential growth and he would try to serve that growth with his colleagues as best as he can, Lee says he is much more concerned about knowing his flock and building a church family right now.
"We want to be a church where we all have close relationships and we actually want to know our members and pastor them. I'm not anxious to have thousands of people. If the Lord wants us to, if we stayed at 150 for a long period of time, I'd be ok with that. I want people to get saved and I want people to come but we want to take our time to know people and build a solid foundation of what our church family is going to be like," he says.
Waiting
He's willing to wait, he says, just like the theme of his new mixtape.
"That theme of waiting is important for everybody to grasp. And it's all throughout The Waiting Room," he says.
Sometimes when you are waiting for something, he explains, that wait, like life itself, comes with challenges. His battle with chronic fatigue syndrome – a disorder characterized by extreme fatigue that can't be explained by any underlying medical condition – is one challenge he talks a lot about on The Waiting Room. And people appreciate it, he says, because it makes him more relatable.
"That kind of honesty and tough stuff there's a lot of that on it ("The Waiting Room"). I think it's often missing in Christian music. Often missing in songs that Christians write and I want there to be more like lament. The book of Psalms in the Bible is full of people talking about how tough life is and hoping in God in the midst of it so I want my music to have that same lament and hope at the same time," he says.
"On the song called 'Lord Have Mercy' it's just kinda, basically like this world, this life is a mess. First verse I'm talking about me, my own self, my sin, my just knowing my own soul is dark and I need mercy. Second verse I talk about basically our world, everyone is at each other's throats, I talk a lot about blackness feeling under attack and wanting mercy from God on that," he explains.
Blackness Under Attack
"Some of the hatred that we see from people, I feel uniquely as a black man, because I live in a country where people used to be able to own black people. There's people on the money that I pull out to pay that owned black people and thought it was fine as they held up life, liberty and the pursuit of happiness. It's just weird to be a black person in America. It constantly feels like my blackness is a problem for people," he laments.
"I want to be for a lot of people. I want to be up front and honest about how difficult that is. And also, I want people to know that blackness is not something to be ashamed of and it should make you uncomfortable it's something to be celebrated.
"God made me in his image, as an image of Him, to reflect Him so that blackness is one expression of the image of God. Just like people in all different kinds of ethnicities chose to show off who He made image bearers. He made black image bearers, white image bearers, brown image bearers and I want that to be able to be something that is celebrated. Not just something to be debated about and make you uncomfortable that God made me black, so it must be a good thing," he says.