Trisha Yearwood Joins Tyler Perry's Palm Sunday 'The Passion' Live Cast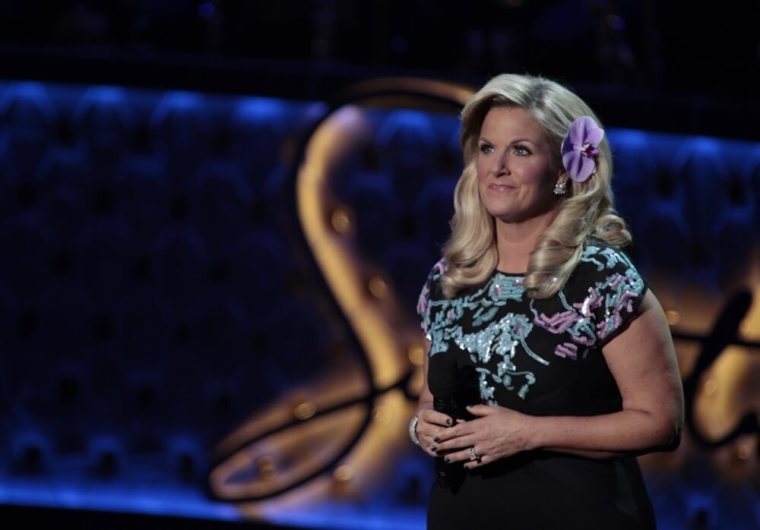 The cast of FOX's upcoming musical "The Passion" is starting to unfold with country music legend Trisha Yearwood and Latin singer Prince Royce joining the production as Mary, the mother of Jesus Christ, and the disciple Peter, respectively.
Yearwood, the 51-year-old singer and host of Food Network's "Trisha's Southern Kitchen" said she was thrilled to join the cast, which was partially announced at the Television Critics Association press tour Friday.
"I'm thrilled to join #ThePassionLive airing LIVE March 20 on @FOXTV xo trish," the Grammy Award-winning "How Do I Live" singer tweeted.
The "Corazón Sin Cara" singer Prince Royce also echoed Yearwood's sentiments.
"I'm happy to be joining #ThePassionLive as Peter airing LIVE March 20 on @FOXTV," he tweeted to over 5 million fans.
Film mogul Tyler Perry will narrate and host the 2-hour musical that will take place in Perry's hometown of New Orleans, Louisiana, and bring a modern-day account of the story of Jesus of Nazareth to life.
When he learned that Yearwood and Prince Royce would be joining the cast Perry tweeted, "I'm excited to see @TrishaYearwood and @PrinceRoyce are joining #ThePassionLive on @FOXTV!."
Yearwood responded by writing, "Thanks so much @TylerPerry! Looking forward to working with you and @PrinceRoyce #ThePassionLive."
A number of iconic locations throughout New Orleans will be utilized in the live musical event that is also expected to include a local New Orleans audience in the carrying of a 20-foot cross.
Famed biblical events like the Last Supper, Jesus' betrayal at the hands of Judas, his trial by Pontius Pilate, the crucifixion and resurrection will be included in what the president of Fox said will be an inspirational play.
"'The Passion' is both wonderfully entertaining and genuinely inspirational," said David Madden, president of entertainment for the Fox Broadcasting Company, in a statement shared with The Christian Post. "We are so thrilled to have the multi-talented Tyler Perry join us for this epic music production. He is the perfect host to lead the cast — and viewers — through the streets of New Orleans in this contemporary re-telling of a timeless story."
The musical will air on Palm Sunday, which executives close to the production hope can bring both Christian and secular audiences together before Easter.
"This Palm Sunday television event is a modern-day production of the most famous story of all time, full of universal themes, which we hope provides a unifying experience, bringing the sacred and secular together," said Mark Bracco, executive vice president of programming and development for Dick Clark Productions.
Adam Anders, the music producer who has worked on "Glee" and "Rock of Ages," revealed that audiences will witness the story of Jesus being told like never before.
"'The Passion' is one of the most exciting and compelling projects that I have ever been involved with," said Anders in a statement to CP. "I cannot wait to bring the greatest-story-ever-told to life through music, in a way that has never been heard before. To be able to create new arrangements of some of the biggest songs of all time to create a live film score is a creative dream for me."