Trump Admin Asks Supreme Court to Block Ruling That Allows More Refugees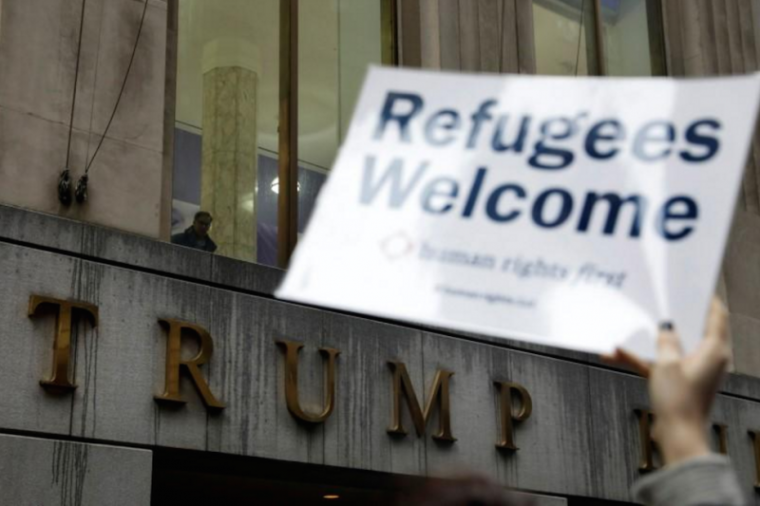 The Justice Department on Monday filed an emergency application at the U.S. Supreme Court seeking to block an appeals court decision that curbed President Donald Trump's effort to temporarily bar most refugees from entering the United States.
Last Thursday, a three-judge 9th U.S. Circuit Court of Appeals panel ruled that those who have relationships with a resettlement agency should be exempt from an executive order banning refugees.
The department did not ask the court to immediately block a separate part of Thursday's ruling by the 9th Circuit that said grandparents, aunts, uncles and cousins of legal U.S. residents should be exempted from Trump's ban on travelers from six Muslim-majority countries.
The court filing is the latest twist in the ongoing legal fight over Trump's sweeping executive order issued in March that barred travelers from Iran, Syria, Libya, Somalia, Sudan and Yemen for 90 days, a move the Republican president said was necessary for national security. The same executive order included a 120-day ban on refugees.
Both provisions were blocked by lower courts but were partially revived by the Supreme Court in June.
The U.S. Supreme Court ruled that Trump's ban could be implemented on a limited basis, but should not be applied to people with "bona fide" relationships to people or entities in the United States.
The government took a narrow view of that interpretation. It argued that the written assurances provided by resettlement agencies obligating them to provide services for specific refugees is not a bona fide relationship.
The state of Hawaii challenged the Trump administration's narrow interpretation in court. A lower court judge sided with Hawaii, and the 9th Circuit judges upheld that view last Thursday.
The broader question of whether the travel ban discriminates against Muslims in violation of the U.S. Constitution will be considered by the Supreme Court in October.