Trump Campaign Manager Won't Confirm if Billionaire Accepted Jesus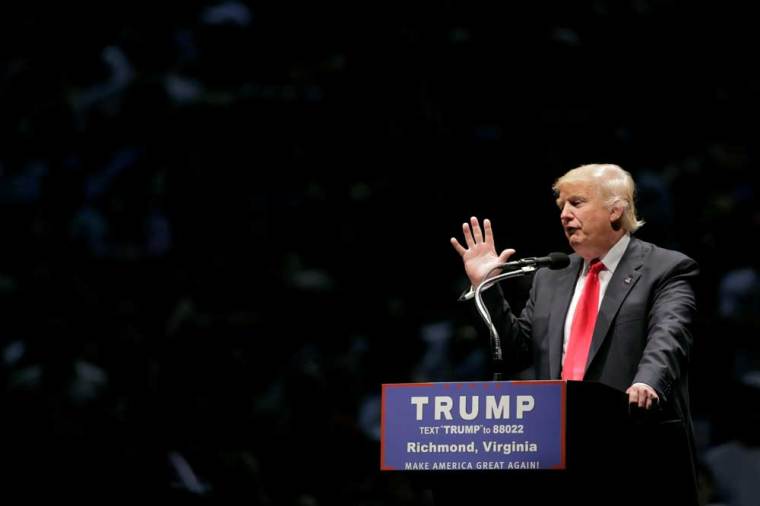 After Dr. James Dobson, founder of the Colorado-based Focus on the Family ministry, asserted that presumptive Republican presidential nominee Donald Trump recently became a born-again Christian, the billionaire's campaign manager, Paul Manafort, refused to address the claim on Sunday.
Speaking to Chuck Todd, host of NBC's "Meet the Press" on Sunday, Manafort declined discussing Dobson's claim but said he had never seen so much support from the evangelical community for one candidate in his 40 years of working in politics.
"I'm not gonna speak to Donald Trump and his embrace of religion. You have to talk to him about that," said Manafort, who was hired by Trump in late March to be the real estate mogul's convention manager.
Manafort is a Washington operative well-known for his ability to polish the images of African tyrants and a Ukrainian kleptocrat according to The Telegraph. His extraordinary past roster of clients, include Ferdinand Marcos, the dictator of the Philippines, Unita rebels in Angola and Siad Barre, the military ruler of Somalia until his downfall in 1991.
"I will say however that the evangelical leaders that have been a part of the Christian movement in the United States, came together last week and showed overwhelming support for Mr. Trump and frankly in my 40 years of politics I've never seen such a broad base of support within that community for one candidate," Manafort continued.
Pressed further by Todd to confirm or deny Dobson's assertion, however, Manafort held his position.
"What I can speak to is that Christians across this country and the leadership of the evangelical movement are broadly united for Mr. Trump and his campaign," he said.
After a meeting with more than 1,000 evangelical Christian leaders in New York City last Tuesday, a number of leaders who attended said at a press conference that Trump put forth the case that he is a better choice than presumptive Democratic presidential nominee for protecting religious freedom in America. No mention was made however of Trump's recent born-again experience.
Dobson explained in an interview with Michael Anthony of Godfactor.com that he learned of Trump's born-again experience at a smaller meeting with the billionaire at Trump Tower last Tuesday morning.
"I was in a smaller group this morning at Trump Tower … I got the chance to interact with him. He's a lot nicer guy than you realize … I think he is listening. There are a lot of people ministering to him personally … He did accept the relationship with Christ, I know the person who led him to Christ and that's fairly recent," Dobson said.
"I don't know when it was but it has not been long. I believe he really made a commitment. He's a baby Christian, we all need to be praying for him especially if there is a possibility of him being our next chief executive officer and I think that he is open," Dobson continued.
"He doesn't know our language. You know, we had 40 Christians together with him. He used the word hell four or five times. He doesn't know our language, he really doesn't. And he refers a lot to religion and not much to faith and belief," Dobson added. "You got to cut him some slack, he didn't grow up like we did. I think there's hope for him and I think there is hope for us. I have great concerns about the next election."
Throughout his campaign, Trump has claimed that he is a Christian and a Presbyterian. The notion that he only recently decided to become a Christ-follower is a new take on Trump's faith.
Evangelical leader Ralph Reed also said Trump "talked about personal faith, importance of faith" last Tuesday according to CNN.
"But he made it abundantly clear, 'I don't know the Bible as well as you do, I'm not a theologian, but I'm a Christian,'" Reed said. "He talked about his children and how he raised his children, moral values, don't smoke, don't drink, don't do drugs."
Reed further noted: "It's not really our job to judge other peoples' spiritual journey. Just because they're not in the same place we are, we accept him for who he is now."