Trump admin. to expand Mexico City Policy, crack down on funding abortions abroad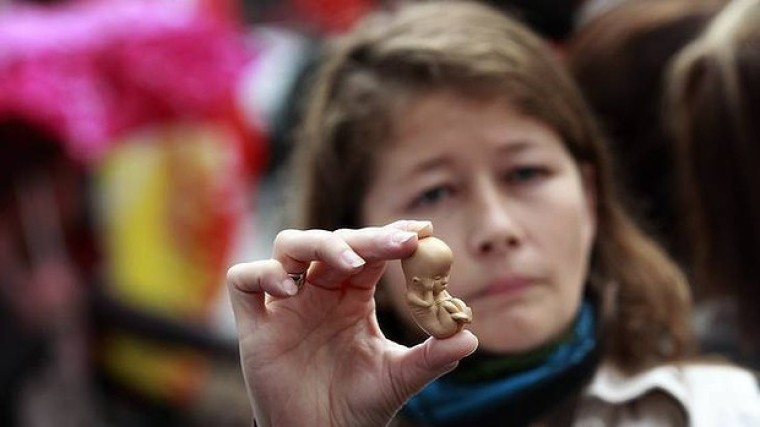 The Trump administration is closing a loophole in a policy that prohibits the federal government from funding groups that perform abortions as a form of family planning.
In 2017, President Donald Trump reinstated the Reagan Era "Mexico City Policy," which bans the government from providing foreign aid to organizations that perform or promote abortions overseas.
At a press conference held Tuesday morning, Secretary of State Mike Pompeo announced that the administration was going to crack down on loopholes within the Mexico City Policy.
"We're also making clear we will refuse to provide assistance to foreign NGOs that give financial support to other foreign groups in the global abortion industry," said Pompeo.
"We will enforce a strict prohibition on backdoor funding schemes … American taxpayer dollars will not be used to underwrite abortions."
Pompeo also announced that they will fully enforce a federal prohibition on using funds to lobby for or against abortion, commonly known as the Siljander Amendment.
"In light of recent evidence of abortion-related advocacy by an organ of the Organization of American States, I directed my team to include a provision in foreign assistance agreements with the OAS that explicitly prohibits the use of funds to lobby for or against abortion," continued Pompeo.
"The institutions of the OAS should be focused on addressing crises in Cuba, in Nicaragua, and in Venezuela, not advancing the pro-abortion cause."
As part of this decision, Pompeo noted that they were reducing their contributions to the OAS to reflect the estimated cost of American money in the reported abortion advocacy.
Kristan Hawkins, president of Students for Life of America who attended the State Department's announcement, celebrated the news.
"The Trump administration has been the most pro-life administration in history, and Secretary Pompeo and President Trump should be thanked for closing the loopholes that allowed NGOs to take our taxpayer dollars and give them to sub-contractors that commit or promote abortions," said Hawkins in a statement released Tuesday morning.
Family Research Council President Tony Perkins emailed a statement out to supporters on Tuesday morning, commending the Trump administration's overall efforts.
"From day one, the Trump administration has set to work to build a wall between taxpayers and international abortion-on-demand," said Perkins.
"This president has gone beyond stopping the pro-abortion policies of Barack Obama. He is restoring and even expanding the pro-life policies of Ronald Reagan."