Trump Claims Well-Respected Iowa Evangelical Leader Is 'Phony,' 'Bad Guy' for Endorsing Cruz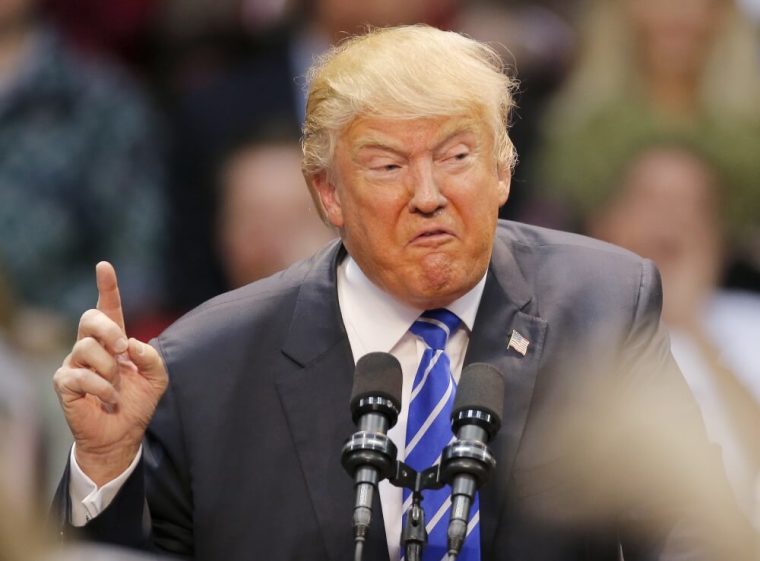 Republican presidential frontrunner Donald Trump has lashed out at an influential Iowa Evangelical leader, who the billionaire once considered to be a friend, after he endorsed Sen. Ted Cruz, R-Texas, for president and began volunteering for his campaign.
On Tuesday, the real estate mogul took to Twitter to attack Bob Vander Plaats, the head of the Iowa social conservative organization the FAMiLY Leader, whose endorsement is touted by presidential candidates battling for Evangelical support in the first caucus state.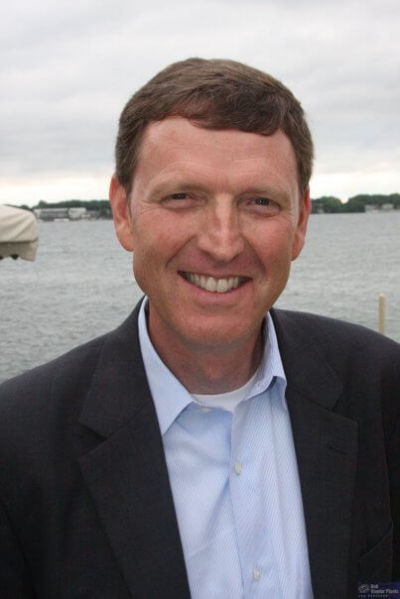 According to the Washington Post, Trump invited Vander Plaats and his family to visit New York several times and refused to let them pay while staying at one of his hotels in what seems to have been an attempt to win over Vander Plaats' political support.
Despite the courting by Trump, Vander Plaats endorsed Cruz late last year and has also taken a position as the national co-chair for Cruz' campaign. Trump responded with tweets Tuesday claiming that Vander Plaats is a "phony" and a "bad guy." Trump also made the claim that Vander Plaats asked to stay at Trump's hotels.
"Why doesn't phony @bobvanderplaats tell his followers all the times he asked for him and his family to stay at my hotel's-didn't like paying," Trump wrote.
"@bobvanderplaats begged to do an event while asking organizers for $100,000 for himself —bad guy!" Trump exclaimed in a separate tweet.
Trump's tweets were retweeted over 2,400 times combined. In response to the allegation that Vander Plaats asked $100,000 "for himself," Vander Plaats responded with a tweet of his own saying that it was Trump who charged $100,000 for a speaking engagement.
"@realDonaldTrump you know that is not true. I gave you an introduction and opportunity and you charged the guy $100K," Vander Plaats wrote. "May work in NY not IA."
In an interview with The Christian Post that was published Monday, Vander Plaats explained that he considered Donald Trump to be a friend who has been very good to him and his family. Despite Trump's tweet, Vander Plaats also tweeted Tuesday that he still considers Trump to be "a friend."
"@realDonaldTrump Still consider you a friend and you still can't have my endorsement," Vander Plaats wrote. "My friendship isn't phony." 
Vander Plaats told the Post on Tuesday that it seems Trump only wants to be somebody's friend when he thinks that relationship will be an advantage for him.
"It's Donald Trump exposed: He wants to be your friend when he thinks he can get something in return for that friendship," Vander Plaats argued. "In Iowa, we look at friendship as what we can do for our friends, not what our friends can do for us."
Although Trump was endorsed Tuesday by prominent evangelical Liberty University president Jerry Falwell Jr. and has had Dallas megachurch pastor Robert Jeffress at some of his campaign rallies, Trump's lashing out at Vander Plaats could hurt his standing among the critical Evangelical voting bloc in Iowa right as next Tuesday's Iowa Caucus inches closer.
Vander Plaats was reportedly included in a December gathering of as many as 50 national evangelical and conservative leaders that also included Family Research Council president Tony Perkins. At the meeting, the leaders voted that to unite their support behind Cruz.
In the interview with CP, Vander Plaats touched on the importance of Iowa Evangelicals uniting their votes behind Cruz in order to defeat Trump in the caucus.
"An unprecedented number of leaders here in Iowa and across the country are uniting behind Ted Cruz and we are seeing a spirit of unity develop and that was our prayer all along," Vander Plaats said. "If Donald Trump is able to win Iowa, then I think, not that it is over for the other candidates, but he is going to have a big leg up to be the nominee if he wins Iowa."
"If we don't unite, you are not going to win. Even though Donald Trump is a friend of mine and he has been very good to me and my family, I believe it comes down in Iowa between Donald Trump and Ted Cruz," Vander Plaats said. "If the evangelical, faith-based, pro-family voters, caucus goers unite around Ted Cruz, I believe he wins the Iowa Caucus, then I believe it is game on as you move forward."
Vander Plaats told the Times that he is concerned that Trump's stance on abortion and marriage are a "mixed bag." He also expressed concern with how Trump told a gathering of Iowa Evangelicals last year that he does not seek forgiveness for his sins.
Tuesday night, Perkins issued his official endorsement of Cruz during an appearance on the Kelly File, where he mentioned that he feels that even though he is backing Cruz, he has "laid a foundation for a friendship" with Trump. Time will tell if Trump decides to label Perkins as a "phony" as well for supporting Cruz.
Contact: <ahref="mailto:samuel.smith@christianpost.com">samuel.smith@christianpost.com,
@IamSamSmith
(Twitter)