Rubio Not Only Candidate With 'Billy Graham' Evangelicals, Cruz Campaign Says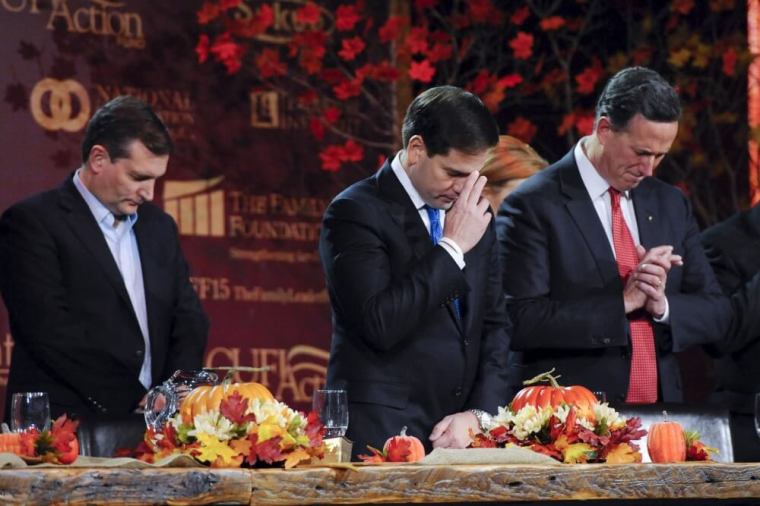 After leading Baptist ethicist Russell Moore stated earlier this month that Republican presidential candidate Marco Rubio is "leading in the Billy Graham wing" of Evangelicals, Bob Vander Plaats, a leading Iowa conservative and co-chair of Ted Cruz's national campaign, asserted that it wrong to "pigeonhole" Christians into "different lanes."
In a Roll Call article published Jan. 8 focusing on whether Rubio can appeal to Evangelicals, Moore, the head of the Southern Baptist Convention's Ethics & Religious Liberty Commission, was quoted as saying that the Florida senator is leading among Billy Graham Evangelicals.
Moore added that Cruz, a senator from Texas, "is leading in the Jerry Falwell wing," while billionaire Donald Trump "is leading in the Jimmy Swaggart wing."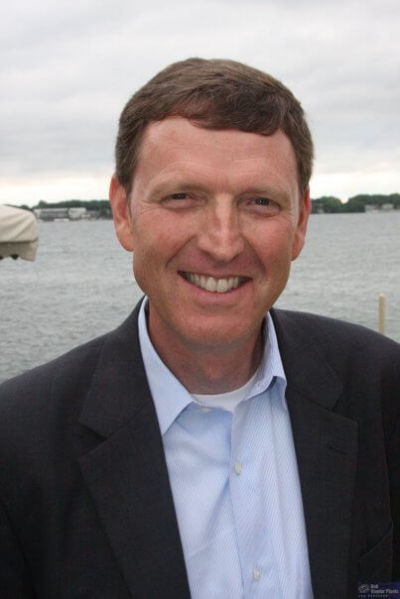 The Moore quote was picked and touted almost instantly by Rubio's campaign. Just hours after the Roll Call article was published, Eric Teetsel, who serves as the Rubio campaign's director of faith outreach, sent out an email using the Moore quote to assert that Trump and Cruz "are appealing to disparate camps of Evangelicals."
Although the Rubio campaign was quick to promote the claim that Rubio is the candidate of choice for many "Billy Graham" Evangelicals, Vander Plaats, the president of the Iowa-based social conservative organization FAMiLY Leader who endorsed Cruz late last year, warned against the idea of dividing Christianity in such a manner.
"I think it might be a good soundbite but I am not sure, with all due respect to Mr. Moore, I am not sure he knows what that all means. I get tired quickly of people trying to pigeonhole people," Vander Plaats said in an interview with The Christian Post. "I don't think we do anybody any favors by trying to pigeonhole them into different lanes. I think Cruz along with Rubio, along with [Mike] Huckabee and the others, they do well in all three of those lanes. I don't think we want to divide Christianity along those lines. We all break off the same church."
Vander Plaats was not the only Cruz supporter to oppose the notion that Cruz is mostly successful with "Jerry Falwell" Evangelicals. Prominent conservative Richard Viguerie told Breitbart that Cruz, who has already won endorsements from many key Evangelical and social conservative leaders across the United States, has no trouble appealing to all three lanes of Evangelicals that Moore mentioned.
"If there are three wings of the Evangelicals [as Russell Moore claims], Senator Cruz will have strong support in both the Billy Graham and Jimmy Swaggart wings but will totally dominate the Jerry Falwell wing," Viguerie said. "So in the battle for who's going to get the lion's share of Evangelical voters in the GOP presidential nomination contest, it's not a fair fight. The limited government, constitutional wing of the Republican Party has been preparing for this election for forty years and Senator Ted Cruz is the candidate they've been waiting for."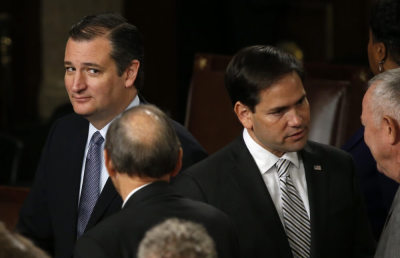 Although Viguerie and Vander Plaats are part of a group of over 50 Evangelical and social conservative leaders nationwide who are coalescing around Cruz, a World Magazine poll of 82 evangelical leaders and influencers finds that Rubio has the support of 70 percent of them, and remains the top presidential pick for 48.8 percent them and a "second choice" for 23.8 percent them. Cruz, however, earned just 56 percent of the combined support.
"Rubio appeals strongly to to evangelicals because of his past and present record on issues like abortion and gay marriage, his commitment to making court appointments that will uphold conservative principles in the future and his sheer electability," survey participant Karen Swallow Prior, a Liberty University professor, said.
Despite the poll results, Vander Plaats believes Cruz will receive the most grassroots support from Evangelical voters, stating that over 175,000 volunteers have signed up to work for the Cruz campaign.
"I think people see Ted Cruz as a once in a generation movement conservative," Vander Plaats said. "The kind of guy who checks all the boxes, whether it is religious liberty or life or marriage or limited government or foreign policy — whatever it is, he checks all the boxes and he is exceptionally articulate and confident and he is very well resourced. He has put it together and it is our job to unite around him."
As the Iowa Caucus is set for Feb. 1, Trump is ahead of Cruz by just over five percentage points for the lead in the Real Clear Politics average of Iowa Caucus polling results.
Vander Plaats believes that any Evangelical votes to go to Rubio will end up helping Trump win the Iowa Caucus and bolstering his chances at winning the Republican nomination.
"There is a lot to like about Marco Rubio but any votes that go to Marco Rubio go away probably from Ted Cruz," Vander Plaats said. "And if that is the case, he helps out Donald Trump at the expense of Ted Cruz. The same could be said for Mike Huckabee or Rick Santorum or Ben Carson or Carly Fiorina. Although they are all good people, the votes that are going there are going there at the expense of Ted Cruz and benefiting Donald Trump."
"If Donald Trump is able to win Iowa, then I think — not that it is over for the other candidates — but he is going to have a big leg up to be the nominee if he wins Iowa," Vander Plaats said.
CP reached out to Teetsel for comment but did not get a response to the inquiry by press time.
Contact: <ahref="mailto:samuel.smith@christianpost.com">samuel.smith@christianpost.com,
@IamSamSmith
(Twitter)