Trump Is Potential 'Abraham Lincoln' for the Unborn, Congressman Says at SBA-List Gala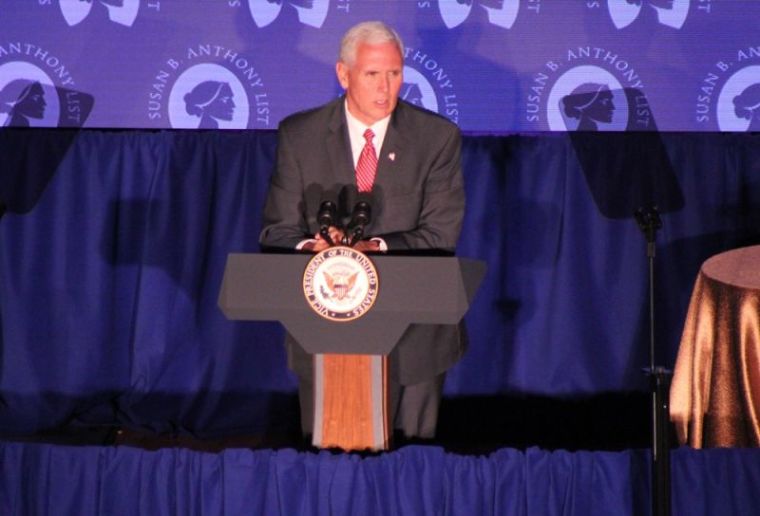 WASHINGTON — Optimism permeated a pro-life celebration, with many activists and politicians excited about President Donald Trump's actions in his first months in office.
Before hundreds gathered at the Andrew W. Mellon auditorium for the tenth annual gala for the pro-life group Susan B. Anthony List, leaders heaped praise on President Donald Trump. In the lead-up to the 2016 election many considered Trump's pro-life bona fides to be dubious, but doubtful congressional leaders are now singing a different tune.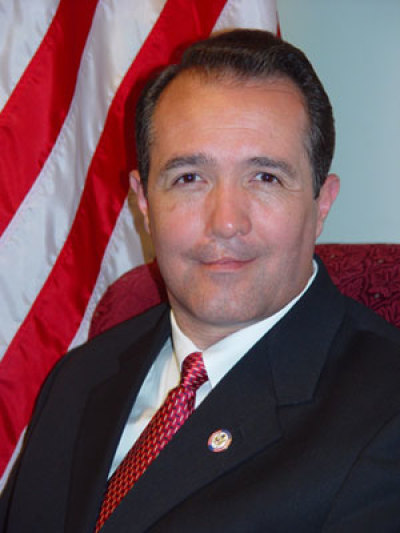 "I wasn't sure in the beginning," Congressman Trent Franks of Arizona told The Christian Post in an interview before the banquet began.
"But [Trump] has made a believer out of me. I see a tremendous growth in his heart for recognizing these little babies."
Franks said that he believes that when then candidate Trump confronted Secretary Clinton during the third presidential debate about the grisly reality of late-term abortion, that he won over the pro-life community and would not be president today if had he not done that.
"I will just go on the record saying that I believe that Donald J. Trump has the potential to become the 'Abraham Lincoln' for the unborn," he said.
"I am genuinely touched by this man's heart when I hear him talking about little babies being gassed in Syria with poison gas. I get a real sense more and more now that he really is focused on that he's president of the United States, the most powerful human being on the face of the earth and there are millions of little voices crying to him for help. And I think he's about ready to answer them."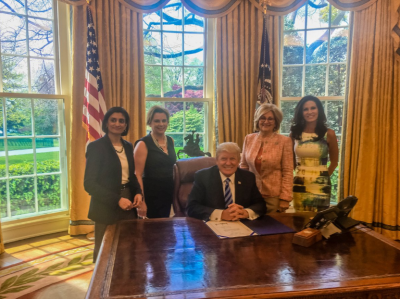 Rep. Diane Black of Tennessee, who received the Defender of Life award from the SBA-List Wednesday, and who frequently spearheads pro-life legislation in the House of Representatives, told CP following the event that she is "not just optimistic but ecstatic."
"This is the first time really, in all my years of serving in public service that I have been this excited about the opportunity to do great things for life," Black said, noting that she is so pleased with now Vice President Mike Pence, with whom she served in Congress.
Pence was the keynote speaker for the gala.
"When we vote to repeal and replace Obamacare we will finally vote to defund Planned Parenthood," Pence said, announcing that such vote would take place Thursday and calling it "one of the defining victories for life."

President Trump, the vice president noted, is "immovable" on the life issue and has "literally filled" key positions in his Cabinet with leaders of the pro-life movement.
"Life is winning in America," Pence said several times in speech.
Black told CP she is eager to redirect government funds currently being used to destroy life into federally qualified centers that provide comprehensive women's health care.
"For every one Planned Parenthood or abortion clinic we have another 20 clinics that do provide comprehensive care," Black said.
"And America is changing," she added.
"Young people are becoming more and more pro-life. They actually know it's not a blob of tissue," she said, highlighting medical advances and technology which clearly show a developing baby on the sonogram screen.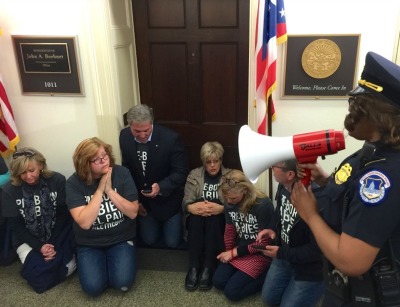 Jill Stanek, an Illinois nurse who in 1999 exposed a Lutheran hospital doing live birth abortions, leaving babies to die in soiled utility rooms, told CP Wednesday that the pro-life movement is a now in a moment where they must make the most of the opportunity to advance the cause.
"This is an incredible moment of mercy, that God heard a lot of prayers before the election and gave us this chance to redeem ourselves. And so this also is an incredible moment of responsibility. And it is a window that we don't know how long it is going to stay open," Stanek said, who is now National Campaign Chair for the SBA-List.
So far, President Trump "has turned out to be the most pro-life president we have ever seen." she added.
"And in a way, his coming into the movement as an ally seems to have freed him to be able to take a lot of actions that others might have been a little too skittish to take."
"So we're completely happy with him, support him, and believe him," she continued, noting that it is "God-ordained" for him to have selected such key pro-life advisors as Kellyanne Conway and Vice President Pence.
The evening concluded with the everyone in attendance singing two verses of John Newton's famous hymn, "Amazing Grace."