Trump Prayer Breakfast Attendees Leave With Hope for Unity and 'Positive Christian Progression'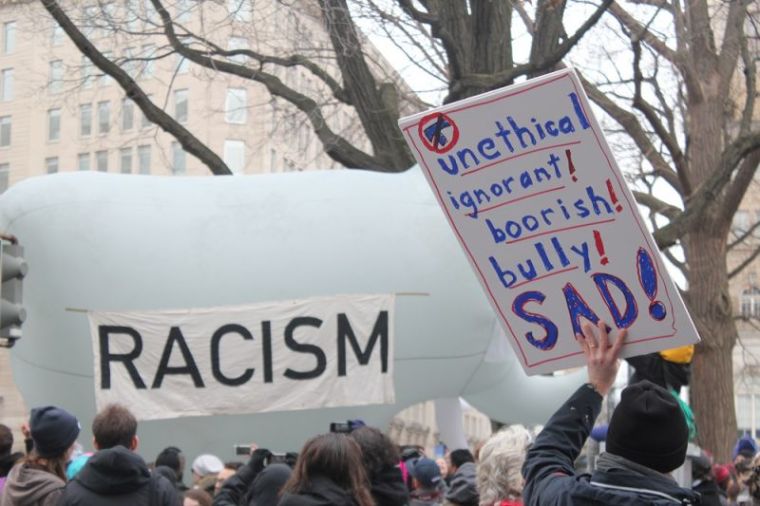 Paula Price, an African-American Christian author who runs Paula Price Ministries in Tulsa, Oklahoma, attended the prayer breakfast and told CP that if this were the 1970s, Trump could be considered racist, but not in today's America.
"I believe that America is race conditioned and we don't know the difference between the two. In other words, we don't interact enough with other races to know why we need to get over our past. We are not holding hostility or repression because of racism," she said. "I think that America is a country that starts on the ground of race, we lead with race — that is what we do."
"I think that we are nailing him for racism but I think we suffered the same bias under Barack Obama with the LGBT community. Bias is bias," she continued. "What I do know is that Donald Trump is a deal maker and I think he made a deal with Jesus Christ and I think he is going to be a great president. Christ requires everybody to make a deal. I do believe that Donald Trump is going to surprise us."
Members of the Israeli Knesset, who belong to Prime Minister Benjamin Netanyahu's Likud party, were also in attendance.
"We wish that we could organize a prayer breakfast like that with religious leaders in Israel," Israeli parliament member Sharren Haskel told CP. "That is something that we are little bit skeptical but it's beautiful to see people coming together and praying together. The love and support that is being sent to Israel is absolutely amazing."
While prayer breakfast attendees are hopeful that America will unite under Trump, thousands of protesters marching through the streets of Washington on Friday in demonstrations organized by groups like Occupy Inauguration and DisruptJ20 suggest that, politically, the United States is a long way from being united.
Susan Kent, a participant in the demonstration who comes from a Southern Baptist upbringing in Georgia, told CP that the only unity that the Christian right wants is for "like people."
"I grew up in the South and grew up a Southern Baptist from a deep Bible Belt background. From what I know, for them, religious freedom means freedom for them to practice their religion, not freedom of everybody's religion," Kent, who traveled from Brooklyn, New York for the protest, contended. "They don't stand for Muslims, Hindus, atheists and anybody that has their own beliefs."
"They believe that 'one nation under God' means Jehovah, the Christian God," she asserted. "Their unity is for like people, from my experience and conversations I have had with people who are right-leaning."
Correction: January 20, 2017
An article on January 20, 2017, stated that Pastor Robert Jeffress delivered remarks at the Presidedential Inaugural Prayer Breakfast. Jeffresses sermon was at a separate service held at St. John's Episcopal Church.