Trump Pulling US Out of Iran Deal Will Hurt Christian Ministries Sharing the Gospel, Group Says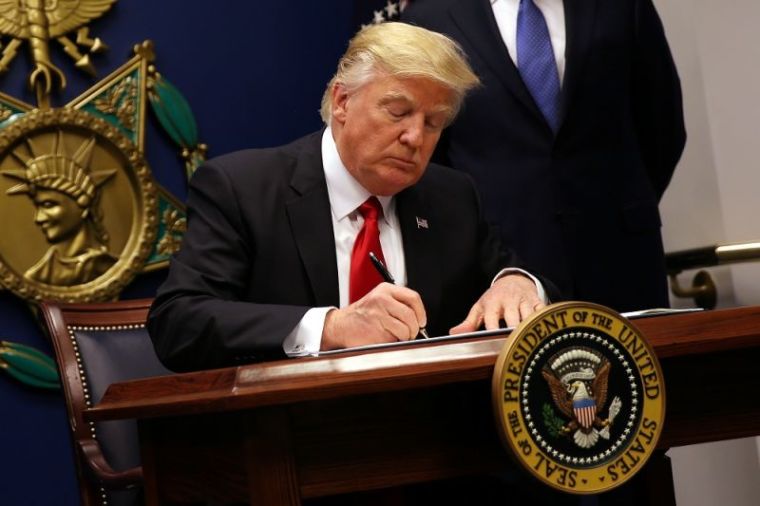 A Christian ministry working with persecuted believers in Iran has said that U.S. President Donald Trump's decision earlier in May that pulled America out of the Iran nuclear deal and imposed sanctions will cause difficulties for Christians already facing great hardships.
"The biggest issue with the sanctions that are coming down on Iran right now are financial transactions. So ministries are trying to get work done or do something that would impact Iran, they have to be aware of how the money is getting into the country or how it is influencing activities that are going on in the country and the regulations that are in place," a worker named David with Heart4Iran told Mission Network News last week.
The ministry worker's concerns follow Trump's decision to pull the U.S. out of the pact with Iran that relaxed economic sanctions in exchange for the Islamic republic suspending its nuclear program.
It also follows Secretary of State Mike Pompeo declaring last week that Iran will face "the strongest sanctions in history" unless it permanently abandons its nuclear ambitions, which will target the country's energy sector, oil and gas exports, and gold and metal trade.
David said that ministries will have to work hard to comply with the sanctions and continue spreading the Gospel in Iran, but could take advantage of some exceptions.
"Under the sanctions, there are exemptions listed on the website for things like life-saving medical technology, agricultural products, humanitarian aid, and these are a lot of things that Christian ministries would possibly get involved with. But then you think about something like the Bible," he said.
"That is considered an educational resource. These are things that are exempted under the sanctions, according to the website. Exemptions are allowed for that; however, you do have to file, you do have to comply. So there are some steps to take even if you are doing these exempt activities."
He warned that Christians could face further backlash from the Iranian government, however, with fears they would be viewed as supporters of foreign political movements that are hostile to Iran.
"Pray for the people of Iran, because they do suffer under things like sanctions ... and the average person may have problems getting food on the table. So there is a lot of pressure. But in that pressure, there is also a lot of God's work that is happening as a result of that. People are looking for solutions, they are looking for help and so the ministry world is actually moving forward," he urged.
David noted that Iran's population is less than one percent Christian, but like many other reports, suggested it is on the rise, with the Iranian Church seeing an annual growth rate of 19.6 percent.
Trump previously called the Iran deal, signed by former President Barack Obama back in 2015, "rotten" and "defective," arguing it has done little to assure that Iran is actually fulfilling its promises.
Despite the coming sanctions, the U.S. president told the people of Iran that America stands with them.
"Most of Iran's 80 million citizens have sadly never known an Iran that prospered in peace with its neighbors and commanded the admiration of the world. But the future of Iran belongs to its people," he said at the time.
"They are the rightful heirs to a rich culture and an ancient land and they deserve a nation that does justice to their dreams, honor to their history, and glory to God."
Back when Obama signed the Joint Comprehensive Plan of Action, some Iranian Christians said that they "thank Christ" for the sanctions relief.
"I can certainly say that all Christians, along with all the Iranian people are rejoicing because their prayers were answered," Chaldean Iranian priest Hormoz Aslani Babroudi, national director of the Pontifical Missionary Society of Iran, said at the time.