4 Things to Know About Trump Admin's Transgender Employment Discrimination Memo
4 Things to Know About Trump Admin's Transgender Employment Discrimination Memo
No Removal of Anti-Discrimination Laws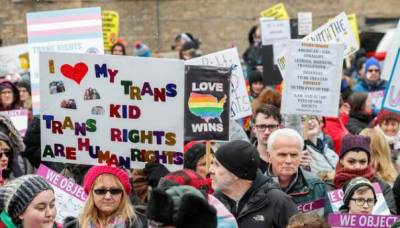 The memo stressed that while rejecting the argument that gender identity was protected by Title VII, the Justice Department was not going to stop enforcing anti-discrimination laws aimed at protecting transgender individuals.
"Nothing in this memorandum should be construed to ... remove or reduce the protections against discrimination on the basis of sex that Congress has provided all individuals, including transgender individuals, under Title VII," noted the memo.
"In addition, the Matthew Shepard and James Byrd, Jr., Hate Crimes Prevention Act and the Violence Against Women Reauthorization Act prohibit gender identity discrimination along with other types of discrimination in certain contexts."
The memo added that the Justice Department "has vigorously enforced such laws, and will continue to do so, on behalf of all Americans, including transgender Americans."