Trump's Top 4 Picks for Supreme Court: Here's What You Need to Know
Brett M. Kavanaugh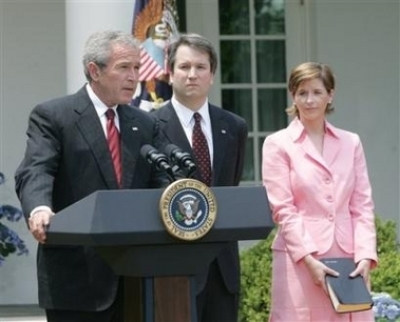 53-year-old Brett Kavanaugh was originally nominated to the District of Columbia Circuit by President George W. Bush and previously worked under Ken Starr, who investigated President Bill Clinton.
A native of the D.C. area and member of Blessed Sacrament Catholic Church, Kavanaugh previously clerked for Justice Anthony Kennedy and counts as a friend the current Chief Justice John Roberts, according to the Baltimore Sun.
At least one opinion column in the influential conservative publication The Wall Street Journal titled "The Case for Brett Kavanaugh" has argued that Kavanaugh should be the nominee.
"What should President Trump look for in a Supreme Court nominee? Exactly what he did with his selection of Justice Neil Gorsuch and his slate of lower-court nominees," read the piece.
"He should ask one question: Who is best at being a judge, as demonstrated by a consistent record of applying textualist and originalist reasoning to significant legal questions? Given the reported options Mr. Trump is now considering, the answer is obvious: Judge Brett Kavanaugh."