Trump's Win Is Not an 'Affirmation' of Republican Leadership, Gov. Nikki Haley Says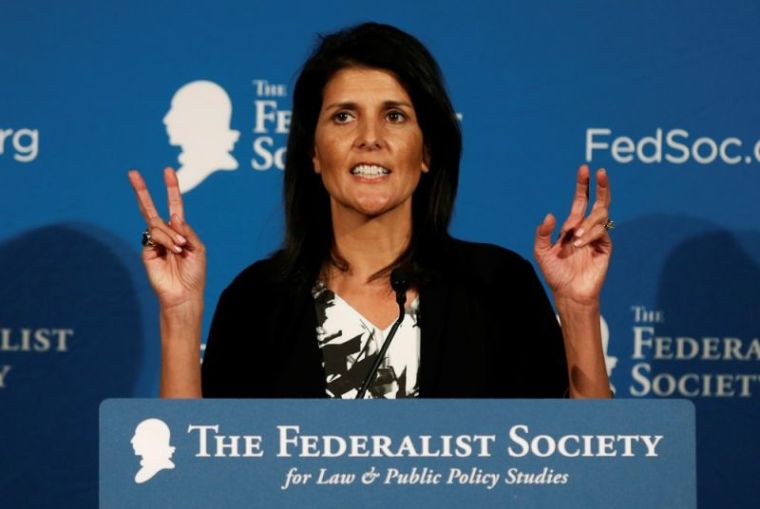 WASHINGTON — South Carolina Gov. Nikki Haley said Friday that President-elect Donald Trump's victory in the 2016 election is not a de-facto "affirmation" of the Republican Party, adding that Americans saw how GOP lawmakers and officeholders failed their duties to reel in big government in recent years.
As it's being reported that Trump is considering the popular 44-year-old governor for a position in his cabinet, Haley addressed a room full of conservative lawyers gathered for the Federalist Society's annual National Lawyers Convention at the Mayflower Hotel.
Although Haley was never a staunch supporter of the thrice-married real estate mogul's presidential campaign, she told the lawyers that she did vote for Trump and is happy that he won because "there are absolutely so many opportunities in front of us because of his victory."
Although Trump's victory and Hillary Clinton's loss should serve as a lesson to the Democratic Party, Haley stressed that the Republican Party also has a lesson to be learned from Trump's victory.
"If we, as Republicans, are going to lead effectively and have staying power as a governing party, we must accept that Donald Trump's election was not an affirmation of the way Republicans have conducted themselves," Haley argued.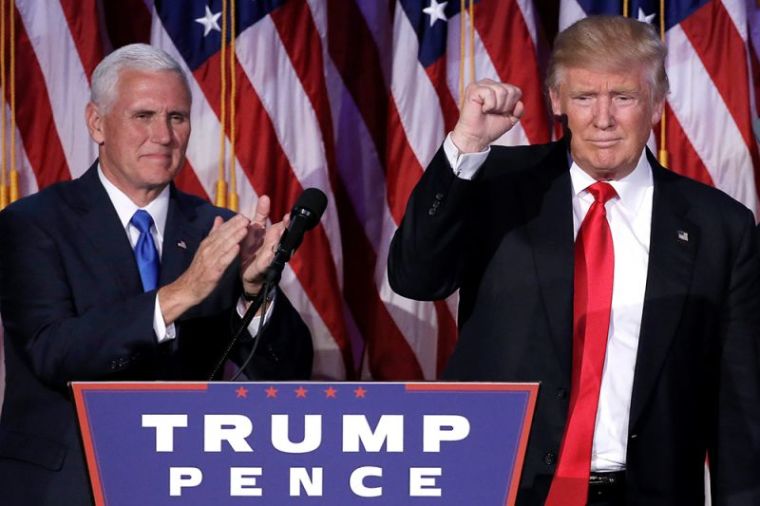 "The president-elect deserves tremendous credit for the way he was able to connect with the electorate. But he did not do it by celebrating the Republican Party, and the American people did not vote for him because he had an 'R' next to his name," she continued. "He ran against both parties, against the political system at-large, a system that, he argued, was fundamentally broken — an argument that the voters subscribed to in massive numbers. They rejected the political class of all stripes — Republicans included — and we have no one to blame but ourselves."
Haley went on to say that although Republicans took control of both the House and Senate in the 2014 elections, Republicans at all levels of government failed to aggressively push conservative principles over the last decade.
"We need to go back to the basics and remember that we are a party of limited government, a party committed to creating opportunities for all people, the party of inclusivity. We pulled away from that over the past decade," she said. "We saw a Republican Congress that set levels of spending completely out of control. We saw Republican elected officials move to expand Medicaid instead of working to find real solutions for our healthcare problem. We saw Republicans move toward big government, instead of away from it with things like Common Core. Republicans lost our way."
Haley said Americans were told that if voters gave the GOP control of the House and Senate, "everything would change."
Although voters gave Republicans control of both legislative houses, not much has changed in Washington over the last couple of years, she said.
"Millions of people worked hard to give Republicans that chance, yet we never saw action," Haley said. "Spending continued to climb. Health insurance premiums continued to go up. The government continued to make it harder to do business in America. We expected stacks of bills to be put on President Obama's desk for the public to truly understand where he wanted to take the country and where we did."
"That never happened. Instead, Republicans ignored the anger and frustration that was growing among the American people," she added. "They were watching their paychecks shrink, their student loans grow and their daily lives become more difficult, and all they saw in Washington, D.C. was Republicans continuing to blame Democrats."
Considering that the GOP now has control of the House, Senate, White House and more state legislatures than ever before, Haley said Republicans now need to take a "look in the mirror."
"It's an exciting time in our history. A time to look in the mirror and remember who we are and what we believe in; a time to stop the talk and start the action. An opportunity is there," she asserted.
"We now have a chance to work on meaningful solutions to change the way we communicate, to remind people that the GOP is the party that will deliver freedom and possibility to all citizens regardless of their race, gender or where they were born and raised. That, after all, is what drove me to the Republican Party in the first place and what drew my parents to America."