'Trump, You Have Made History': 5 Important Quotes From US Embassy in Jerusalem Ceremony
'Trump, You Have Made History': 5 Important Quotes From US Embassy in Jerusalem Ceremony
Donald Trump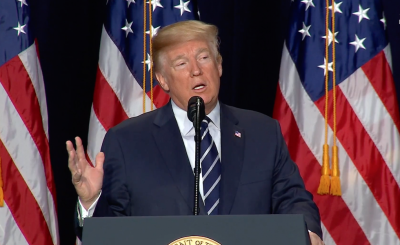 Although President Donald Trump was unable to make it to the embassy ceremony, the event featured a video message from him about the occasion.
During his recorded comments, Trump expressed congratulations for the opening of the embassy and called it "a long time coming."
"Israel is a sovereign nation with the right, like every other sovereign nation, to determine its own capital. Yet for many years we failed to acknowledge the obvious," stated Trump.
"Today we follow through with this recognition and open our embassy in the historic and sacred land of Jerusalem. And we're opening it many, many years ahead of schedule."