'Trump, You Have Made History': 5 Important Quotes From US Embassy in Jerusalem Ceremony
'Trump, You Have Made History': 5 Important Quotes From US Embassy in Jerusalem Ceremony
Reuven Rivlin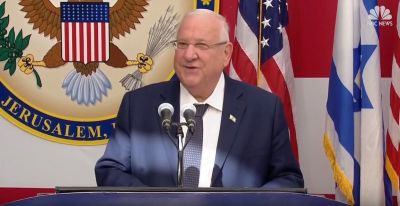 Israeli President Reuven Rivlin gave remarks at the ceremony, noting that he believed that as the capital of Israel, the city of Jerusalem was open to everyone.
"We will continue to safeguard Jerusalem as a city of peace, as a city, as a home to all those of faith, a city of all its residents and citizens of all religions and communities who share together one city, which is so greatly loved by everyone," said Rivlin, himself a native of Jerusalem.
Rivlin also expressed hope that other nations will follow the example of the United States and move their embassies to Jerusalem. Some have indeed done so.
For example, Guatemala announced in April that they were planning to move their embassy to Southwest Jerusalem and have scheduled their ceremony for later this week.