5 Things to Know About Trump's Justice Dept. Civil Rights Division Nominee Eric Dreiband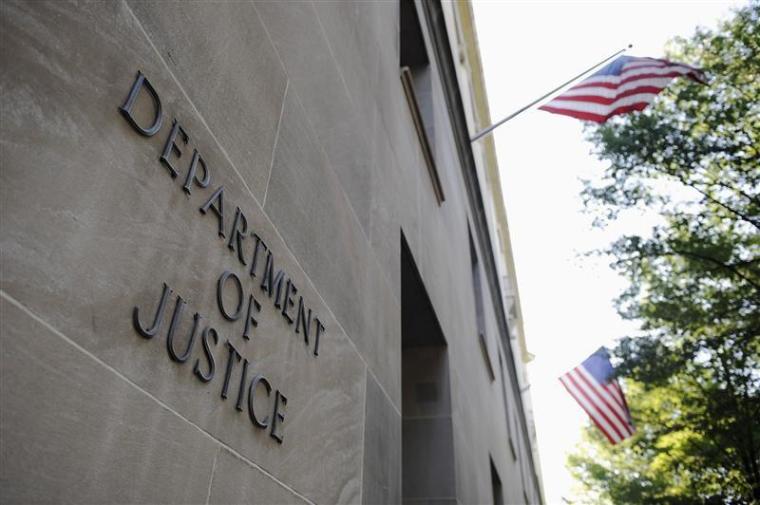 As President Donald Trump's nominee to serve as the head of the United States Justice Department's Civil Rights Division testifies in front of the Senate on Wednesday, not many Americans are familiar with or have even heard of the name Eric Dreiband.
Some expect that Dreiband, a former anti-discrimination lawyer, will face a "brutal" confirmation hearing in front the Senate Judiciary Committee because of strong opposition to his nomination from groups like the NAACP and the Leadership Conference on Civil and Human Rights, both of which claim he has "anti-civil rights positions."
But is Trump's nominee for the assistant attorney general of the Civil Rights Division really as bad as some left-leaning groups make him out to be?
Below are five things Americans should know about Eric Dreiband:
1. Dreiband is currently a partner at Jones Day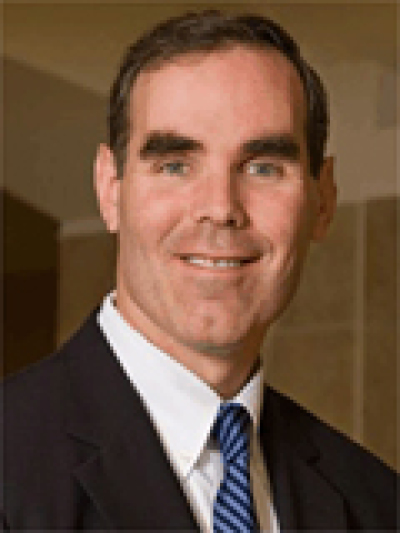 Dreiband is a partner at the largest law firm in the United States, which provides legal representation for more than half of Fortune 500 companies. So far, at least 14 lawyers from Jones Day have joined the Trump administration in some capacity.
According to the National Law Journal, Dreiband represented companies in discrimination, whistleblower and wage-and-hour cases. According to The Washington Examiner, Dreiband has defended companies like R.J. Reynolds Tobacco Co., The Washington Post, Abercrombie & Fitch and Bloomberg in discrimination cases.
Dreiband's work with Jones Day has drawn much scrutiny from civil rights organizations.
A letter endorsed by a number of civil rights groups, including the Leadership Conference on Civil and Human Rights, that was sent to senators on Aug. 31 accuses Dreiband of spending the "vast majority of his career defending corporations accused of employment discrimination."
"And while a lawyer is not responsible for the conduct of his or her clients, Mr. Dreiband has been devoted to limiting the rights and remedies of discrimination victims not only in the courtroom, but also in the congressional hearing room and through his personal writings," the letter states. "He has testified in his personal capacity — not on behalf of clients — against important legislation to safeguard our civil rights, and he has opposed important civil rights priorities."
2. Dreiband defended the University of North Carolina when the state was sued over its transgender bathroom ban
In addition to opposition from left-leaning civil rights groups, Dreiband is also facing opposition from LGBT advocacy organizations because he served on a legal team for the University of North Carolina after the school announced last year that it would enforce a state law that required transgender individuals to use public bathrooms designated for their birth sex, thus barring men who identify as female from entering women's bathrooms.
Forty-seven LGBT groups, including Lambda Legal, the Transgender Law Center and GLSEN, sent a letter to Senate Judiciary Committee Chairman Chuck Grassley, R-Iowa, to oppose Dreiband's nomination.
"Mr. Dreiband chose to represent the University of North Carolina when it was sued by civil rights groups and the U.S. Department of Justice after North Carolina passed a law (HB2) restricting transgender people's ability to access public restrooms," the letter states. "The nomination of an attorney who volunteered to join a litigation team seeking to frustrate the Civil Rights Division's efforts to defend transgender people from discrimination is insulting not only to the LGBT community but to the career men and women of the Division who valiantly litigated that case for many months (until the Sessions Justice Department abandoned the litigation following a modification of the law)."
3. He defended Abercrombie & Fitch when it was sued for not hiring a Muslim girl who refused to work without wearing her head scarf
When the popular clothing franchise Abercrombie & Fitch was taken to court by the U.S. Equal Employment Opportunity Commission because it refused to hire and offer religious accommodation to a Muslim woman who refused to work without her head scarf on, Dreiband came to the defense of the company before the U.S. Supreme Court in 2015.
According to The Washington Post, Dreiband and the defense held that the company did not have a reason to know that the woman's head scarf was clothing required by her religion and also argued that people applying for jobs should not be allowed to "remain silent and to assume that the employer recognizes the religious motivations behind their fashion decisions."
However, the court ruled 8-to-1 in favor of the job applicant.
"Title VII forbids adverse employment decisions made with a forbidden motive," the late Justice Antonin Scalia was quoted as saying during the case, "whether this motive derives from actual knowledge, a well-founded suspicion or merely a hunch."
4. Dreiband represented Catholic groups that sued the Obamacare contraception mandate
Dreiband also represented the Roman Catholic Archbishop of Washington and a number of other Catholic groups in 2016 when they filed a lawsuit over a Health and Human Services Obamacare mandate that required employers to allow their employees to receive abortifacient and birth control coverage in their company healthcare plans.
Catholic and other conservative groups maintained that they were entitled to a religious exemption from the mandate because abortion and birth control violates their religious convictions.
According to The Washington Post, Dreiband and other Jones Day lawyers argued that the mandate made religious organizations complicit in violating their convictions.
In Zubik v. Burwell, the then-eight-member Supreme Court remanded a similar case back to the lower courts and urged both sides to come up with a compromise.
5. Served as EEOC general counsel during the George W. Bush administration
Dreiband served as the general counsel for the EEOC from 2003 to 2005. According to his bio page on JonesDay.com, Dreiband directed the federal government's litigation of Title VII of the Civil Rights Act of 1964 and other federal antidiscrimination laws. In addition, he also issued the Regional Attorneys' Manual.
The letter from the civil rights organizations to senators accuses Dreiband of trying to "undermine the agency's mission and narrow its ability to bring litigation," after he left.
However, David B. Grinberg, a 20-year veteran of the EEOC who has served in both Republican and Democratic administrations, told the Daily Caller that Dreiband was one of the most accomplished general counsels to work at the EEOC in the last 20 years.
"It's as if some of these groups are living in a parallel universe where they are intentionally excluding everything Eric did at the EEOC," Grinberg said. "You don't hear anything about it."
The Daily Caller reports that EEOC filed 418 lawsuits during Dreiband's tenure. Meanwhile, the EEOC filed only 205 lawsuits during the eight years of Obama's presidency.