Tullian Tchividjian Apologizes for Hurtful Remarks About Gospel Coalition 'Break-Up'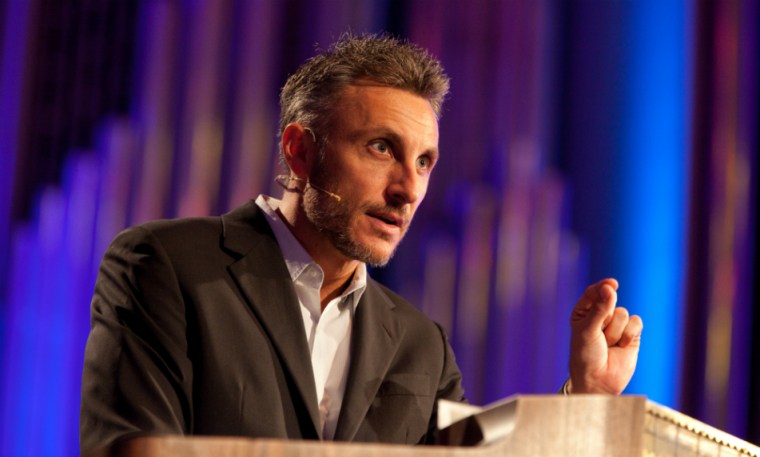 Tullian Tchividjian has apologized for the critical remarks he made last week following the exodus of his blog from The Gospel Coalition.
Tchividjian, who pastors at Coral Ridge Presbyterian Church in Ft. Lauderdale, Fla., wrote in a blog post that he "slipped last week" when he attacked TGC following its decision to have him move his content from its site several months earlier than the August date they had originally agreed upon.
"I'm an emotional guy. And in my highly charged emotional state, I said some things in haste, both publicly and privately, that I regret," wrote Tchividjian. "I never want anything I say to be a distraction from the mind-blowing good news of the gospel and last week I did. I got in the way. When you feel the need to respond to criticism, it reveals how much you've built your identity on being right. I'm an idolater and that came out last week."
Tchividjian announced on Tuesday that his content would be leaving TGC last week, nearly three months earlier than the August departure that he thought they had agreed upon. The Florida pastor also expressed that much of his frustration stemmed from feeling shut out of a conversation about the divergence of his theology to which he had not been privy of.
Tchividjian last week had also maintained that a statement released last Wednesday from TGC's founders D. A. Carson and Tim Keller was a "flat-out lie" by incorrectly characterizing a trip that TGC Executive Director Ben Peays made in January. He argued last Thursday that TGC had framed it as "if he (Ben Peays) came down to Fort Lauderdale to talk with me on behalf of the coalition regarding the theological issue that they were having with me. That is categorically false."
In his most recent statement, Tchividjian showed remorse at having portrayed Redeemer Presbyterian Pastor Tim Keller in that negative light and said that there were "few people on this planet that I hold in higher esteem than him."
"He knows that. I love him. He has been a mentor and older brother to me for a long time and both he and Kathy have been near and dear to Kim and me. The thought that I said anything at all that would hurt Tim or call anything about him into question makes me both sad and sick. I'm really sorry about that. Please forgive me," said Tchividjian, adding that while Keller had been traveling recently, the two intended to communicate this week.
Tchividjian, whose beliefs about grace and sanctification puts him at odds with some of the contributors, also wrote that he wanted the public to know that "Christians have differences on a wide variety of issues."
"The world desperately needs to see Christians standing side by side and back to back, loving one another. And last week I found myself standing face to face with some Christians in a posture of non-love," he acknowledged. "I'm really sorry about that. As both Liberate and The Gospel Coalition move forward I want people to know that, while there may be differences, we're on the same team."
Tchividjian in his blog apology did not address his severe criticism of TGC last week for some of the members of its coalition standing by Sovereign Grace Ministries founder C. J. Mahaney in spite of a civil lawsuit accusing the group of covering up sex abuse.
Kevin DeYoung, whose 2013 statement supporting C. J. Mahaney also drew the ire of Tchividjian last week, tweeted his support of the pastor following his apology.
"I said it before and say it again: @PastorTullian is a brother in Christ who loves the gospel. I'm thankful for this," he tweeted.
Justin Taylor, who worked with DeYoung and Carson on the statement, called Tchividjian's words "gracious."
"I am thankful for the gospel. No hope without it," he tweeted.
Russell Moore, the president of the Southern Baptist Convention's Ethics and Religious Liberty Commission, commended Tchividjian for his apology.
"Tullian's post shows us something I think all of us (and me most of all) need to see constantly: that the gospel ought to drive us to ask for, and to receive, forgiveness from one another," wrote Moore on his blog.
"Apologizing is hard, especially in the outrage culture of social media. That's because it becomes easy to see the person against whom I'm arguing as a pixelated collection of arguments. And it becomes easy to see life as a political campaign in which the goal is to vaporize one's opponents and to be seen as 'right.' In a culture like that, apologizing seems like losing."