Tullian Tchividjian Calls on Churchgoers to Show Grace to Disgraced Pastors: It's 'Anti-Christian' to Remember Them by Scandals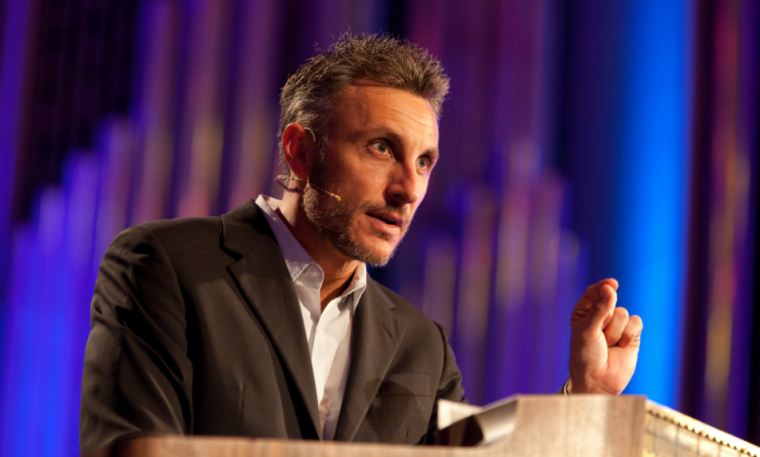 In the wake of numerous scandals among pastors in recent years, former megachurch pastor Tullian Tchividjian is making an appeal to churches: extend grace and forgiveness to disgraced leaders.
"The cross of Jesus shows us that God is serious about sin and we should therefore take sin seriously. But (and this is the part that often seems missing when scandal in church leadership happens) the cross also shows us that God is serious about redemption, restoration, and forgiving sins and we should take that seriously too," Tchividjian, who resigned as pastor at Coral Ridge Presbyterian Church in 2015 after admitting to an extramarital affair, said in a blog post written with Chad Bird.
Tchividjian and Bird, also a former pastor who committed adultery, clarified that the church should neither go soft on sin nor sweep it under the rug. But they emphasized that "real sin is also met with real forgiveness" and that pastors are sinners just like churchgoers are.
"The grace of God is not reserved for the 'well-behaved.' Yet that is the message we send every time the word 'fall' is used in reference to someone who is by nature already fallen. These people are sinners, just like everybody they ever led," they wrote.
"That doesn't justify destructive behavior, diminish the sting of consequences, or minimize the harming effects of destructive choices. But if we're only okay with preaching grace in theory, but not when someone—even an esteemed leader—is actually in need of it, then perhaps we should all take a sabbatical. As someone once said, 'People love it when preachers say they are broken just like the rest of us, until that preacher does something that the rest of us broken people do.'" 
The two Christian speakers and authors noted that over the last five years, they have seen "more Christian leaders (including ourselves) exposed for their sin and deposed from their positions than at any other time in recent history."
Most recently, former Willow Creek Community Church pastor Bill Hybels resigned amid allegations from multiple women of sexual misconduct and abuse.
"Celebrity pastors" are not the only ones who have fallen as there are also those largely unknown who have been involved in a scandal. "Famous or not, however, when they have been 'found out,' most now live isolated and ashamed inside the consequences of their self-inflicted wounds," Tchividjian and Bird pointed out.
"It is anti-Christian to remember people primarily by the scandalous things they've done. We love to whittle an entire life-story down to a single season. Then, with the authority invested in us by the state of self-righteousness, we proclaim, 'This, and nothing else, is who you are,'" they argued. 
"We have done very bad things, very good things, and plenty of cocktails of them both. Sadly, most people remember only the bad. Thankfully, we have a God who remembers only the good. And the only good he remembers is the good that Christ has done for us, in us, and through us." 
In their appeal to the church, the two authors clarified that they are "not talking about Christian leaders being restored to his or her position of leadership."
What they are calling the church to do is to "be a place of grace and forgiveness for even the most disgraced Christian," adding, "if there's no mercy afforded to leaders by their fellow sinners, then there won't be any for you either — at least not here and now." 
"If God is who we say he is, then real sin is also met with real forgiveness. In fact, if what we know about the Gospel has any bearing on actual life, then redemption—not retribution—ought to be our deepest longing. It is the only thing that has a shot of making any difference, or bringing about genuine healing for everybody," they noted.
"The greatest gift the church can give to former ministers is to treat them, not as those who once preached in front of a congregation, but as those who stand with them now at the foot of the cross."
The authors called on the church to stand "alongside the disgraced" if it really wants to "stand apart from the world," and even risk being "falsely attacked as 'soft on sin.'"
"Rather than shooting its wounded, it will pick them up and carry them to safety, to rehab, to repentance, to whatever it takes to make them whole again. While the world drinks itself drunk on outrage of every kind, the church will exercise outrageous grace and scandalous mercy that doggedly refuses to give up on those ensnared by evil," they stated.
"In other words, the church will be exactly the kind of church Jesus established. Not a gym for spiritual muscle flexing but a triage for the wounded, where moral insurance isn't checked at the door, but all are welcome and treated, no matter who they are or what they've done."