Zachery Tims' Ex-Wife Riva Explains Why Churches Fail at Restoring Fallen Pastors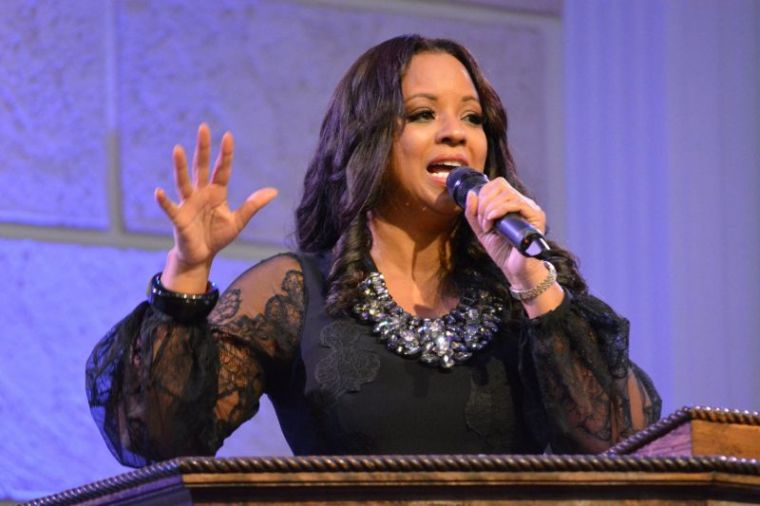 After suffering through a very public divorce from her late megachurch pastor husband Zachery Tims in 2009, whose affair with drugs and sex ultimately ended his life two years later, Riva Tims is opening up about life after his death. She also has some advice on how churches can better serve fallen pastors.
In her latest book When It All Comes Together, Tims shares her painful process of recovery and the challenges of her new life as a single mother with four children, including a son with cerebral palsy.
She also talks about the pain of losing the once popular and now Paula White-led New Destiny Christian Center, which she co-founded with her late ex-husband, and how God used those events to birth the now thriving 1,700-member Majestic Life Church that she heads in Florida.
"This book came about after seven years of really excruciatingly horrible trials," Tims explained in an interview with The Christian Post Monday.
It is a sequel, she says, to her 2012 book When It All Falls Apart, which details the circumstances that led to the accidental death of her ex-husband from "acute intoxication by the combined effects of cocaine and heroin" in a New York City hotel and the media circus that followed.
"Nothing — and I mean nothing — in my life turned out the way I thought it would. I was supposed to be a hospital administrator happily married to my accountant husband, Zachery Tims. I never thought Zachery and I would become pastors, but God sent us to begin a church in Orlando," she writes in the new book.
"So weren't we supposed to be married still, building the third phase of the City of Destiny, the cathedral? Weren't we supposed to be leading 'a family church meeting family needs'? Weren't we supposed to be there for each milestone in our children's lives and grow old together? My life was nothing like what I expected. But as Paul did, I chose to press forward and do all I knew to do despite what the situation looked like."
She talks candidly about church politics that sometimes prioritizes business over ministry and how that process contributed to her troubles. She mentions what she considers an underhanded manner in which Paula White, who is now President Donald Trump's spiritual adviser, took leadership of New Destiny Christian Center and how she was able to release the pain from that ordeal with God's help.
"Paula White released a press release stating that she would become New Destiny's new senior pastor. I didn't know how that could be. I had been told the church was looking for a married pastor, and on top of that, she was part of the selection board. My heart sank ..." Tims writes.
Tims told CP that she wanted her marriage to Zachery Tims to work. She believes that if she had remained married to him, there is a good chance he would still be alive today but she did not have the right kind of church support, and church politics was partly to blame.
"I found out about the infidelity in late 2006. We did not divorce until 2009. That was because I was fighting for my marriage. That was because we were going to counseling," she said.
"What caused the divorce to continue was he did not stop his actions (cheating) and so it got to the point where my health had been at stake. My mental sanity, things like that. So, I had to get to the point where I had to then look out for myself as far as my life and my family," she explained.
Tims said she was never into the celebrity lifestyle and described herself as just a low-key, frugal, "good steward over finances." She believes that she could have helped her ex-husband if he had allowed her to help him and if church leaders had guided him differently.
"He said that before he passed. He would say that to people all the time. 'If I had listened to better counsel, I'd still be married today. If I had better counsel, I'd still be with my wife.' We both believe that," said Tims.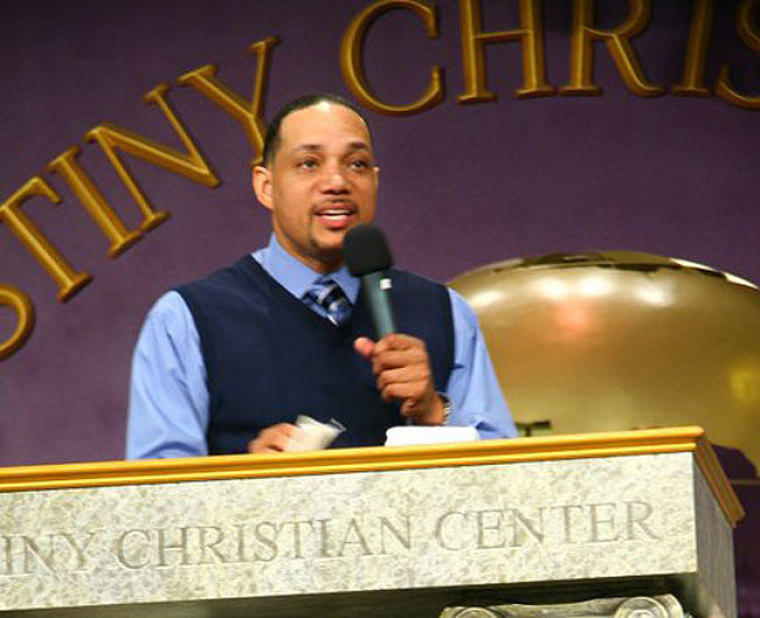 She explained that when pastors fall, the path to restoration comes with many variables which makes it a very complex process. And sometimes churches aren't prepared for that aspect of ministry.
"This is the book I always wanted to write — How to restore people back to the body of Christ," she said. "There are some things that can be restored but you may not be in the same position but you can be restored in the proper way.
"One of the things of my heart, we want to do the Dr. Zachery Tims Enrichment Center where pastors that are burnt out or where families that are going through issues [can get help]," she said. In this center, she explained, "the healing takes place together."
"Oftentimes they separate everyone. They separate the family, separate the children, they take the failed pastor away while the wife is struggling and she's the victim. And they treat [you] like you'll be alright, we've got to deal with this guy ... he's the one that everybody sees on TV. But they forget it's the family that God is looking at. So oftentimes that's where the breakdown is from the very beginning," she said.
Citing her own experience with the failed restoration of her ex-husband, Tims said she struggled because the approach to ministering to the unique needs of her family was not customized to their specific needs.
"You gotta realize, the restoration process, me being a virgin [before getting married], he is all I knew. I didn't know anything else. I couldn't even fathom infidelity. When he said infidelity, I just pictured him kissing somebody. It took me a while to even think about something even deeper than kissing. And when it really hit me, that took me out like for another month or so," she said.
"Restoration," she stressed, "is different for everybody. It's not a cookie cutter situation and I've noticed that sometimes when people try to restore a pastor they are restoring them based on what they went through. They are restoring them based on a different type of church, a different demographic. They are trying to restore a ministry based on ... they're not hearing from the spirit of the Lord, not understanding, especially a woman who all she knew, left her daddy's house and went to her husband." 
"It's a different type of restoration even for her than it would have been for a woman that may have not been saved all her life and then got saved and got married. Her mindset is different. So I agree that there is a great possibility that if we were restored properly that we would be together," she reflected.
Tims explained that it was the lack of guidance through available literature that prompted her to pen her first book.
Church officials, she said, need to realize that God's church will never be dependent on any one man or personality to survive. When pastors fall, congregations should have a system in place to ensure they get the help that they need.
"I've always said that the church doesn't belong to a person. It belongs to God and God will take care of His church. His grace will come in and there are definitely ways that you can allow the church to proceed to grow and be healed during that time.
"My plan was to have others that would come in to stand in the stead while he (ex-husband) totally stepped away, the family totally stepped away, and allow God to bring healing and restoration and deliverance. That never happened," she said.
She urged churches to help protect pastors by ensuring that there is proper accountability.
"Be governed by accountability. You can have a board but if it's a 'yes board,' it's not a board. You need to be governed. You need to have checks and balances as far as, how much is your pay, how much is your income, what are your roles in so much as your financial position in the church," she said.
At Majestic Life, she said she has a system in place to manage finances.
"I've set it up where I don't see that because I want my focus to be on the ministry aspect of it and we have the administration to handle the other part. I think with the housing allowance and the car allowance that some pastors do ... there's checks and balances that will keep you from going above what is necessary," she said.
Tims also warned against the lure of idolatry from worshipers.
"Sometimes it's not even the pastor. People do it. People start allowing themselves to be more concerned about what the pastor thinks than what God thinks. They are more concerned with pleasing the pastor than they are with God. And as a pastor, it's your job to keep pointing them to Jesus," she warned.
"It's your job to keep pointing them to be led by the Holy Spirit, to God and His Word and His principle. And anytime they start pointing themselves to you or give you more honor than you should get, then you should humble yourself. Say 'no, I'm pointing you to Jesus.' I think that's the key. You can't just keep allowing people to treat you like God. And I think that's where people mess up. They take more glory than they should," she explained.