Tullian Tchividjian Reveals He Planned to Kill Himself After Losing Ministry Over Affair Scandal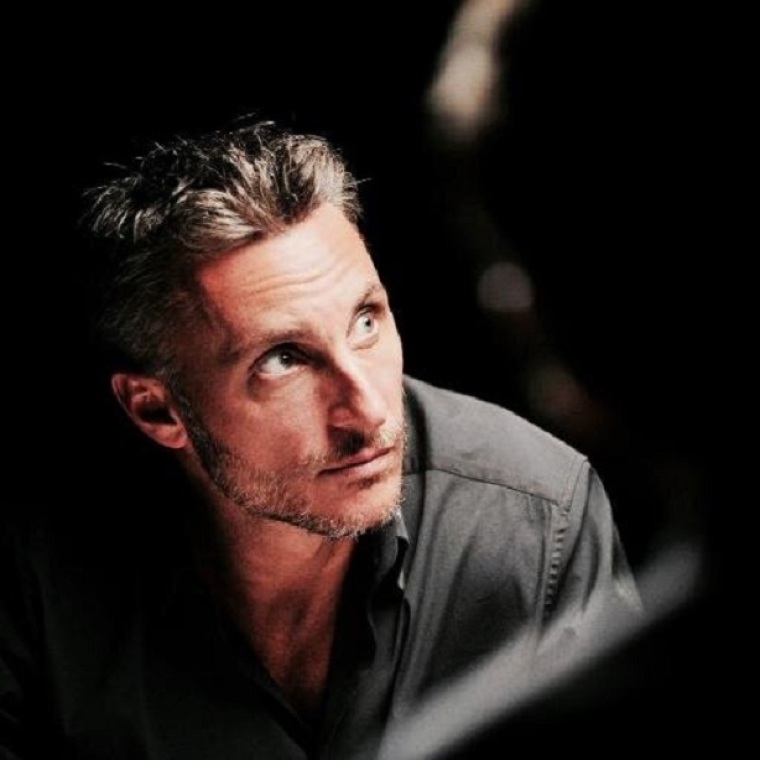 Six months after publicly addressing a second affair following an adultery scandal that cost him his marriage and ministry at Coral Ridge Presbyterian Church in Florida last summer, Billy Graham's grandson, Tullian Tchividjian, revealed Tuesday he got so depressed about his life he actively planned to commit suicide.
In a guest post for EXPASTORS titled "The Freedom in Losing it All," Tchividjian, 44, confessed that after coming face-to-face with the truth about himself, he didn't want to live anymore and spent two hours researching the best way to take his life.
"As one of my counselors told me early on, circumstances don't create the condition of the heart. Rather, circumstances reveal the condition of the heart. And what was revealed to me about my heart in the fiery hotness of dire circumstances was scary and destructive. This disgusting truth about myself (and the desperate aloneness that I felt because of it) made me want to commit suicide," he said.
Tchividjian resigned his position as pastor at Coral Ridge Presbyterian Church last summer due to an extramarital affair. He also filed for divorce from his now ex-wife, Kim, and was deposed of pastoral credentials by the South Florida Presbytery.
In a statement to The Washington Post in June 2015, he said: "I resigned from my position at Coral Ridge Presbyterian Church today due to ongoing marital issues. As many of you know, I returned from a trip a few months back and discovered that my wife was having an affair. ...
"As her affair continued, we separated. Sadly and embarrassingly, I subsequently sought comfort in a friend and developed an inappropriate relationship myself."
Tchividjian later obtained a job at Willow Creek Church last September but was fired in March after Willow Creek's Senior Pastor Kevin Labby found out that the embattled ex-pastor did not disclose a 2014 affair he revealed to close allies at Coral Ridge.
"The disclosures that he made involved the fact that he had a previously unconfessed inappropriate relationship with another woman. He didn't share specifics with us. He said the person, that's worth saying … there were no specifics," Labby said in a March interview with The Christian Post.
Tchividjian shared in the post a letter that was supposed to be his suicide note in which he expressed frustration with losing the trust of the people he loved and feeling deserted.
"At the end, I tried. I really, really tried. God knows that my apologies and my expressions of love were real. So real. But what does that matter when the people you want so bad to believe you, don't? I understand why they didn't. Given my recent track record, why would they? So when it became clear that those I love most wanted nothing to do with me, the choice I needed to make became clear," he wrote.
"Initially, I got angry and defensive when I was told that I'm a monster, evil, disgustingly dangerous, etc. But it has sunk in and I finally believe it. I am all those things. Lord have mercy," he added.
In his parting shot to the church he encouraged them not to abandon adherents who fail.
"When people screw up bad, try to help them. Do your best to sacrifice anything and everything to help them. More than likely, they screwed up bad because they need help. Don't turn your back on them. Pursue them. Something isn't right with them and they need help. Even if they have hurt you bad, do everything you can to help them," he wrote. "It is a far, far better thing that I do, than I have ever done; it is a far, far better rest that I go to than I have ever known."
Since that dark time, however, Tchividjian explained in the post that he has now come to see the error of his thinking which led to him wanting to commit suicide.
"My confidence was severely misplaced: Confidence in status, reputation, power and position, the way I spoke, the praise I received, financial security and success. In other words, confidence in things that were smaller than God and His grace — confidence in things that were unstable and fleeting and easily taken away," he wrote.
"Because I had existentially located my significance in things smaller than God, my loss did not simply usher in grief and pain and shame and regret. It ushered in a severe identity crisis. Without these things and people that I had come to depend on to make me feel like I mattered, I no longer knew who I was. I felt dead. Therefore, I might as well be dead," he explained.
"Who you really are has nothing to do with you — how much you can accomplish, who you can become, what you've done or failed to do, the size of your church or the size of your sin, your behavior (good or bad), your strengths, your weaknesses, your family background, your education, your looks and so on," he advised readers.
"Your identity is firmly anchored in Christ's accomplishment, not yours; his strength, not yours; His performance, not yours; His victory, not yours. The Gospel doesn't just free you from what other people think about you; it frees you from what you think about yourself. This means that He is the light at the end of your dark tunnel. And He's not going anywhere. Others may leave, but He will stay. As Winston Churchill famously said, 'When you're going through hell, keep walking,'" he wrote.