Turkey Accuses Imprisoned American Pastor of Giving 'Special' Sermons to Kurds, Report Says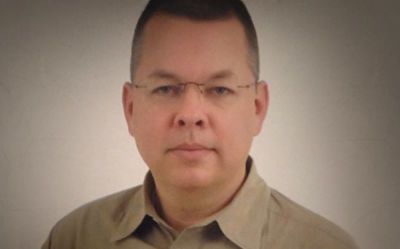 Turkish prosecutors have accused imprisoned American pastor Andrew Brunson of delivering pro-Kurdish sermons and having links to the U.S.-based Islamic cleric Fethullah Gulen, whom the Turkey government accuses of planning the July 2016 coup attempt.
The Hurriyet Daily News, Turkey's oldest English-language news daily, has reported that Brunson, a U.S. citizen who spent the last 23 years in Turkey and was imprisoned last October on terrorism charges, is now being accused of issuing sermons with a "special purpose" to a Kurdish audience. The new accusations come days after U.S. President Donald Trump pressed for Brunson's release.
Brunson pastors at İzmir Resurrection Church and was previously accused of having links to what the Turkish government calls the Fethullahist Terror Organization (FETO), a name that refers to people who follow Gulen, a Pennsylvania-based preacher who denies Turkey's accusations that he masterminded the coup attempt against President Recep Tayyip Erdogan last July.
According to the Turkish daily, Brunson delivered the "special" sermons in question at Izmir Resurrection Church, which has some Kurdish members. However, Brunson has reportedly maintained that he does not speak Kurdish and that his sermons were for people of all types, not just the Kurds.
When delivering the sermon in question, Brunson maintains that he shared the podium with eight different people and happened to hand the podium off to a Kurdish man and didn't knowingly provide a platform for anti-Turkish government messages.
The language of the charge implies that Brunson, a teaching elder with the Evangelical Presbyterian Church, was supporting Kurdish militia groups that Turkey is in the midst of a military campaign against as Kurds have pressed for autonomy, according to the Evangelical Presbyterian Church.
Additionally, the Hurriyet reports that Brunson has denied having contact with FETO members and denied ever visiting the now-closed Gulen-linked news outlet Zaman.
The pastor's detainment comes as the Turkish government has demanded that Gulen be extradited by the U.S. government.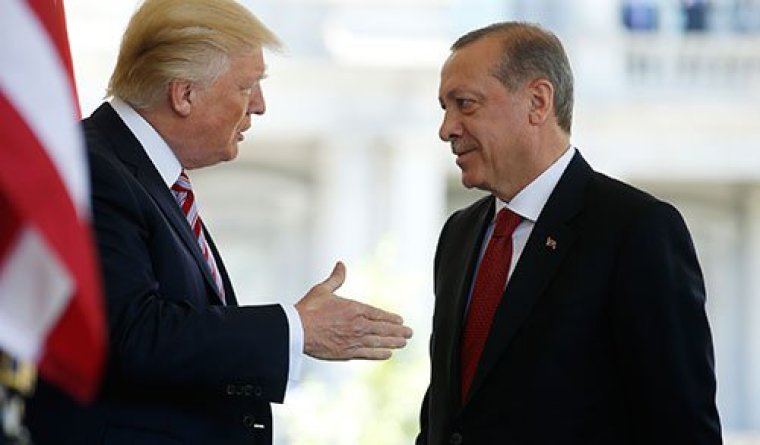 Last Tuesday, Erdogan met with President Donald Trump, Vice President Mike Pence and administration officials at the White House. While Erdogan pressed Trump for Gulen's extradition, Trump and Pence both pressured Erdogan for Brunson's release.
Erdogan's trip came after the U.S. government's decision to supply weapons to the Syrian Kurdish militia, People's Protection Units (YPG), in their fight against the Islamic State. Turkey views the YPG as a terrorist group.
Considering that the Turkish media reports on the accusation of Brunson's special sermons came just days after Trump and Erdogan's meeting in Washington, the EPC media arm states that the "timing of the media reports potentially reveals Turkey's response" to the pleas of Trump and Pence last week.
"I cannot stress enough how significant these accusations are," Jeff Jeremiah, EPC stated clerk, said in a statement. "In fact, the Turkish government views them as nothing less than treason."
"It is time to redouble our prayer efforts," Jeremiah continued. "Please take time in your worship services this weekend to plead to the Lord on Andrew's behalf."