Turkey Earthquake 2011: 217 Dead After Powerful Earthquake (PHOTOS)
It has been confirmed that at least 217 people were killed and 1,090 injured by the 7.2 magnitude earthquake on Sunday in eastern Turkey.
According to interior minister Idris Naim Sahin, 100 people died in Van city and 117 in the Ercis district of Van province while 1,090 were injured, AFP has reported.
The quake was initially measured at 7.3 magnitude but later it was downgraded to 7.2 by the U.S. Geological Survey.
The earthquake struck around 10:40 a.m. local time.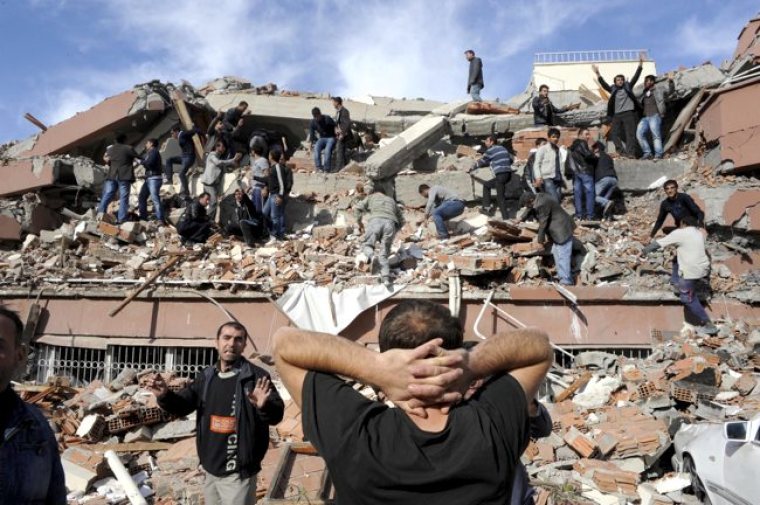 Survivors and emergency service workers searched continuously through debris and smashed concrete.
In Ercis, rescuers tried to free one young boy trapped under a concrete slab. "Be patient, be patient," they urged him, according to Reuters.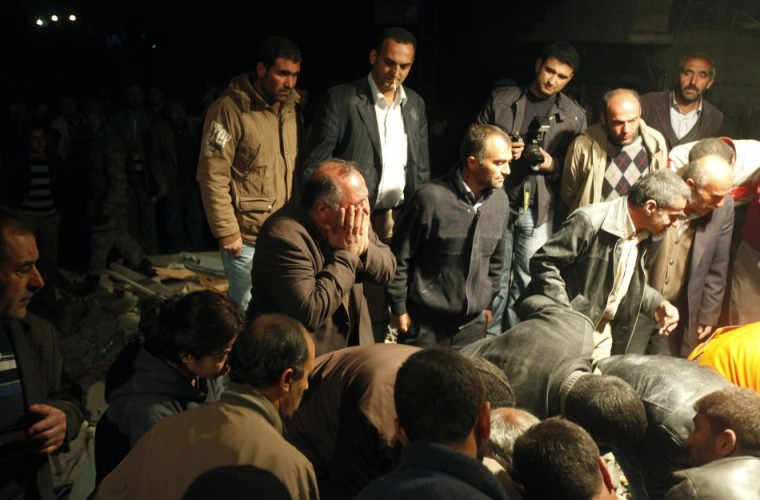 The rescue workers and victims struggled as temperatures dropped and medical supplies became stretched.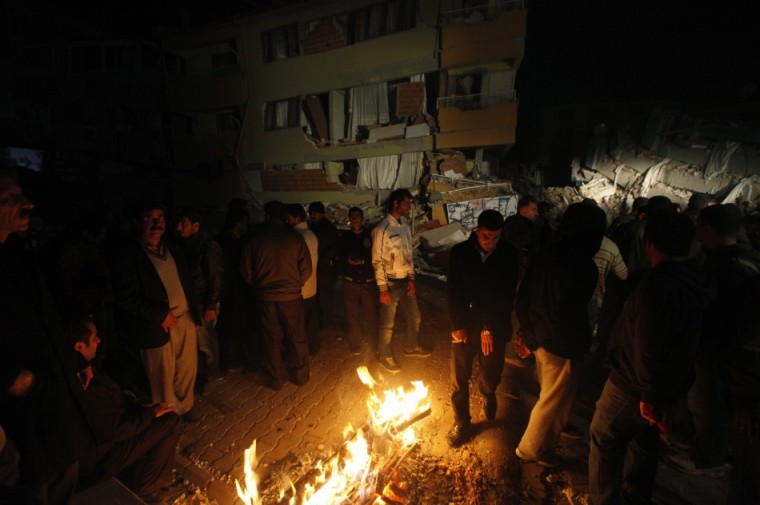 It is believed that as many as 80 buildings have fallen in Ercis alone and that a dormitory and 10 buildings in Van have also collapsed, according to reports.