Turkey Wedding Terror Attack: Over 50 Killed, 94 Injured by 'ISIS' Suicide Bomber in Gaziantep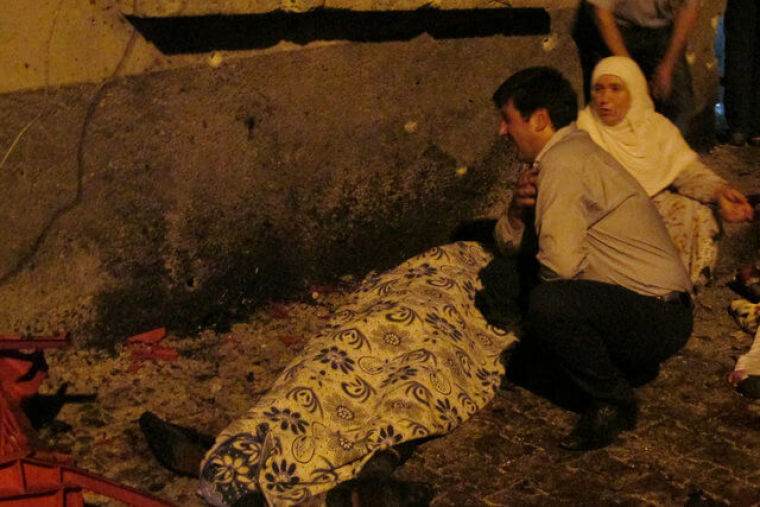 ANKARA/ISTANBUL, Turkey — Fifty-one people were killed and 94 wounded when a suspected suicide bomber targeted a wedding celebration in the Turkish city of Gaziantep on Saturday, adding to a surge in violence this week in the mainly Kurdish southeast.
Ambulances raced to the scene and video footage from broadcaster CNN Turk showed police and emergency services workers rushing through packed streets in the city.
The attack appeared to have hit when a large group of people from a wedding party took to the streets in celebration, security sources said.
Islamic State militants were believed to be behind the attack, Samil Tayyar, a member of parliament from ruling AK Party said on Twitter, while Deputy Prime Minister Mehmet Simsek told broadcaster NTV the blast appeared to be the work of a suicide bomber.
"We wish God's mercy for those who have lost their lives in this cruel attack, and for the injured, a quick recovery," the Gaziantep provincial governor's office said in a statement, confirming the death toll.
"We strongly condemn this cruel terror attack and those carrying it out."
Mahmut Togrul, a member of parliament for Gaziantep from Turkey's pro-Kurdish Peoples' Democratic Party, told Reuters it was a Kurdish wedding. Islamic State has been blamed for suicide bombings on Kurdish gatherings in the past.
Turkey faces multiple security threats from Islamic State militants at home and across the border with neighbouring Syria as well as from the outlawed Kurdistan Workers Party (PKK).
A group of rogue Turkish soldiers last month attempted to overthrow the government, commandeering tanks, helicopters and warplanes in an attempted putsch that killed 240 people. The Ankara government has blamed on followers of the exiled cleric Fethullah Gulen, but Gulen has denied the charge.
Three suspected Islamic State suicide bombers killed 44 people at Istanbul's main airport in June, the deadliest in a string of attacks in Turkey this year.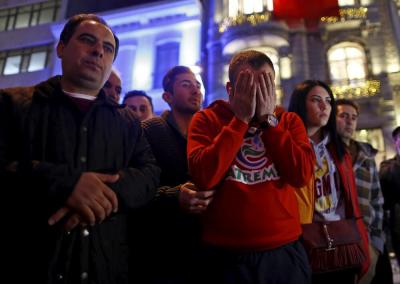 Violence flared up again this past week in the largely Kurdish southeast, with bomb attacks leaving 10 people dead in separate attacks, mostly police and soldiers, in an escalation that officials blamed on Kurdish PKK militants.
Turkey's restive southeast has been hit by a wave of violence since the collapse of a 2-1/2-year ceasefire with the PKK in July last year. The PKK has since carried out dozens of attacks on police and military posts in the largely Kurdish region.
(Additional reporting by Gulsen Solaker and Daren Butler, writing by David Dolan; editing by Patrick Markey and G Crosse)