TV Miniseries 'The Long Road Home' Honors Faith and Courage of American Soldiers in Iraq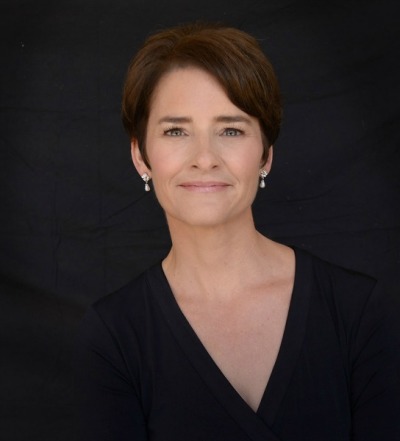 Though I admire the courage and sacrifice of our Armed Forces, I've never been a big fan of war movies. The carnage turns my stomach. And often the morally questionable behavior of the characters, even ones who claim to be Christians (as in American Sniper), makes it hard for me to embrace them wholeheartedly.
That doesn't mean I don't watch war movies. I do. I feel I owe it to those who bought my freedom to understand and appreciate what they endured. I also don't feel I'm in a position to judge their behavior. I have never encountered the pressures of war, and have no idea what it's like to walk in a soldier's shoes. I always try to keep in mind John Bradford's famous quip, "There but for the grace of God go I."
So when I recently received a press packet with a preview of the upcoming National Geographic miniseries, The Long Road Home, I wanted to take a look, but didn't expect to connect with the characters and the story. I was wrong.
I loved the premiere of The Long Road Home, which debuts Tuesday, Nov. 7, at 9:00 p.m. Eastern/8:00 Central. The miniseries tells the riveting story of "Black Sunday" – a day in April 2004, when a small platoon of American soldiers were ambushed in Sadr City, Baghdad. Eight Americans did not survive the day, and more than 65 were seriously wounded.
Obviously there is tragedy in this story, which was first captured in a New York Times best-selling book by ABC News' reporter Martha Raddatz. But there is also triumph.
For example, when 1st Lt. Shane Aguero realizes that the rest of the vehicles in his convoy did not escape the ambush as his vehicle narrowly did, he courageously returns to deadly fight. As I watched, I couldn't help but wonder if I could ever display that kind of bravery given a similar situation.
Similarly, when then Lt. Col. Gary Volesky (now General Volesky) hears his men are stranded in the city, he immediately launches a mission to rescue them despite overwhelming danger. As he leaves camp, we see Volesky grab his Bible and say a sincere and heartfelt prayer.
And that perhaps is what I enjoyed most about the two-hour premiere of this eight-part series. Voleskly is portrayed as a devout Christian and man of compassion and integrity. Before leaving for Iraq, we see him doting on his young son and calling his wife his hero. The family holds hands and prays before dinner, and it's clear that their faith is integral to all they do. This is a man for whom I can easily care and admire.
The premiere also depicts Lt. Aguero, who's Catholic, praying for the soul of a fallen soldier in his command. Though I don't believe prayers for the dead have any efficacy, I still appreciated the respectful depiction of this man's faith. It's so rare to see Hollywood portray Christianity in a positive light, so I was heartened by this aspect of the Long Road Home's premiere.
Clearly, the story is personal to ABC's Raddatz. After the battle, she met with survivors. And over the past 13 years, she has stayed in touch with many of them and their families. "I consider them my brothers and my sisters," she said. "Writing about this battle has been the most profound experience I have had as a journalist."
This relational knowledge of the people involved in this real-life drama – the soldiers as well as their families – comes through in the miniseries. Interspersed between adrenaline-fueled, action scenes in Sadr City are depictions of the soldiers' loved ones back home in Fort Hood. The drama serves as a great reminder that no soldier fights alone. They are not individuals; they are husbands, fathers, sons, and brothers – all integral members of families who support, love, and need them.
In an interview with Variety, Sarah Wayne Callies, who plays Volesky's wife LeAnn, said, "Because (The Long Road Home) was rooted in what really happened, there's very little that's glamorous or glorified or beautiful," she said. "It's grounded in the mundane, everyday experiences. It's really not a war story, it's a family story. It's a story about the nature of devotion."
Though I have seen only the two-hour premiere of this eight-part series, I am already hooked and am looking forward to the remaining seven episodes. I hope the succeeding episodes continue along the same vein as the premiere. Those will air Tuesdays at 10:00 p.m. Eastern/9:00 Central, beginning November 14.
One quick note – The Long Road Home shows graphic scenes of injury, carnage, and violence. It would not be appropriate for children under 13, and even for older teens sensitive to violence. Yet for those who can handle the authentic war scenes, this miniseries can be an education not only in the realities of war, but in the realities of life.